Post # 1
my wedding has a very hippie natural feel to do and i was wondering what ya'll thought of my wedding centerpieces. there will be 4 candle holders centered around a vase similar to the one in the picture with a full vase of pink daises (haha, the ones in the photo are fake). the tea candles are green (the color of the wedding and theme) and the jars are mason jars with hemp tied around the top of the jar.
any suggestions or do you think they look fine??
this is one of the only things i'm still freaking out about with the wedding being less than a month away!!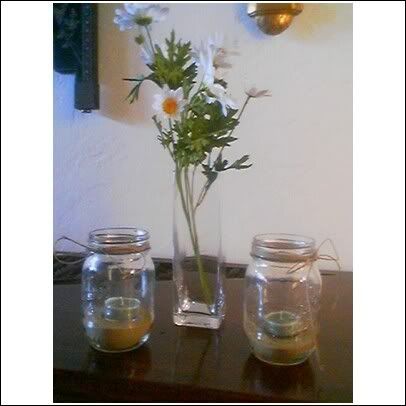 http://s7.photobucket.com/albums/y285/KissingLillith/?action=view&current=centerpieces.jpg" target="_blank">