Post # 1
My Fiance and I are trying to figure out our wedding bands. Here's my engagement ring:
It's Platinum. He wants both our bands to be plain platinum bands which I'm fine with. BUT I've also fallen in love with the idea of a thin eternity band!
So I was thinking of getting both! However my Fiance doesn't understand the idea of stackable rings and seems almost insulted that I would want another diamond ring. He says isn't the engagement ring blingy enough, why do you want more? So I want your opinions! How can I convenience him?!
Below is not a picture of my ring, but what I think is similar to what it will look like with the plain platinum band.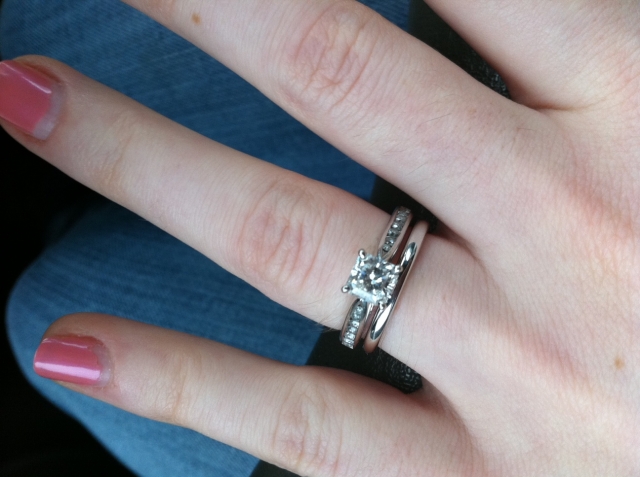 Also I think the order of the rings would look best if I wore the engagement ring on the top with the plain ring in the middle and the eternity ring on the bottom. But the plain band would be my "offical" wedding band. Does this make sense? Am I nuts?!
Does anyone wear something similar so I can show him what it would look like?