Post # 1
I love the ring I have, and I honestly might just pick my exact ring: 1 carat round with pave split shank.
But if I was to get something different:
I couldn't find a photo better than this. This is from sex and the city, but the ring on the RIGHT I love. Just a plain asscher solitaire in yellow gold. It is just so me 🙂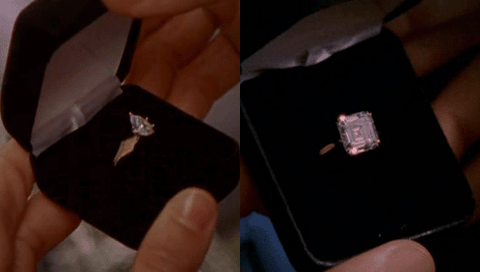 How about you guys?