Post # 1
Hey hive!
So, if money were no object, and you could have any dress in the world for free, what would you wear? Please post pictures! Is your real dress close to your inspiration dress?
I say "any dress for free" because I couldn't spend 6K on a dress even if I had it!
My dream dress is the Amsale A408 (my avatar!). I think it was around $5800 a few years back. Here she is– I love that French bustle!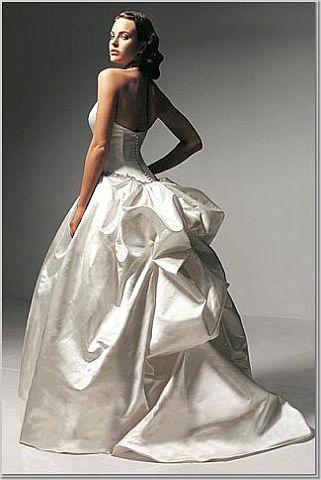 A close second would be a Kenneth Poole ball gown like this: