Post # 1
If you had to pick a colored wedding dress, what would you pick?
I am too traditionnal, I want a white dress… but I am loviiiiiing the colored ones! Any other bees find themselves wishing they had an occasion to pull off one ? Which one? Post pictures!
This is just so pretty with the sparkles and colors !
Wow !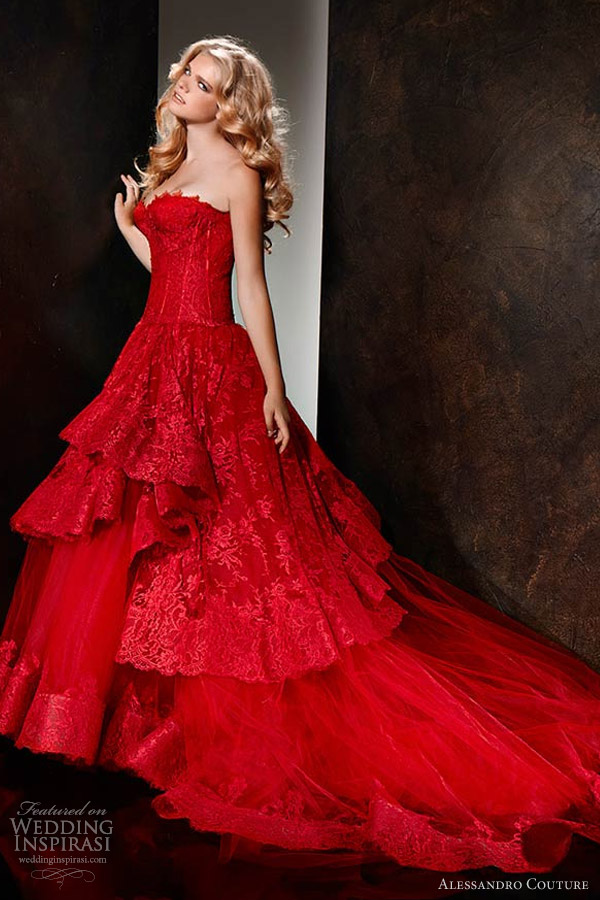 Classy and elegant 🙂
Ok last one !
Your turn ! 🙂