Post # 1
ENGAGED!!!!
If you all remember, i was waiting for Fi to propose on our trip, but he didnt 🙁 It turns out he actually was planning on it, but the moment was never right. He had the ring with him the whole time too lol. So this morning while we were in bed, I mentioned I had to hurry up and get dressed so I could go to the bank, and he said "You cant go anywhere till you put this on" and showed me the ring box…
I started crying because the last few days have been pretty emotional, and we've been arguing a bit because he didn't meet his deadline that he promised me (i wont even go into that, we had a bit of a fight about it last night). I asked him if he was going to ask me , he said "do I need to"? lol and he did…I said yes. It wasn't all the bells and whistles, the location wasn't some fancy place, but I love how he did it. I am so lucky to be with him <3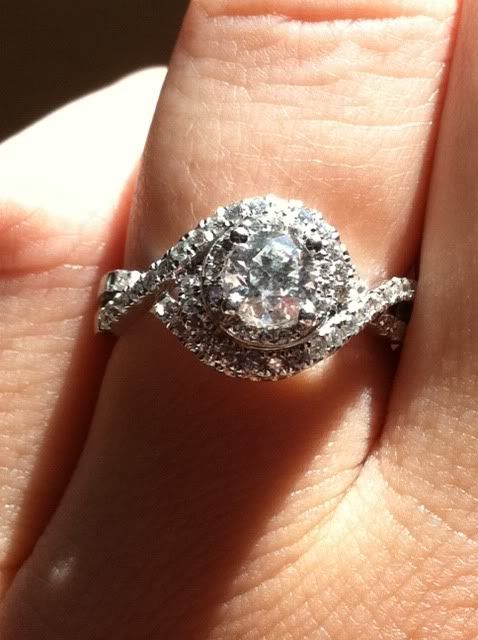 sorry the pic is so large!!!
I posted another pic in the ring forum, couldn't figure out how to post two!!