Post # 1
Granted I bought it for $100, but still. It doesn't fit.
This is what I bought, via ebay:
That's not me…btw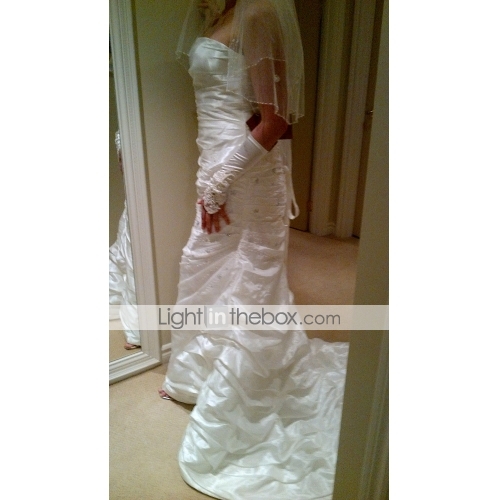 The torso on me is WAY to short. My torso is much MUCH larger then the dress allows for me. The seller's measurements and mine are the same, and it DOES fit, it's just…..off somehow
Also, the taffeta feels thinner then David's bridal, and the sequence kinda make it feel a bit cheap.
I just don't like it. It doesn't fit me correctly, and I'm not 100% in love with it to try and fix it.
I need to stay under $300 INCLUDING alterations.
I just don't feel like that's going to happen. I really thought this dress was the one. I fell in love with one SO similar in a store.
I just don't know. I want to give up. I'm never going to be in love with a dress. I'm just going to have to settle for 'good enough'