Post # 1
Hi Ladies!I'm looking for some advice. I'm short…like REALLY short…petite pants are often still too long for me. I'm 4'10", and I'm trying to figure out if I would look best in a short dress in order to not be swallowed by white fabric. I've looked at a lot of posts where other petite girls posted pictures of dresses they would wear, but I have rarely seen photos of short brides (like 5'1″ and under) in their dresses so I could see proportions and get some ideas.
Right now I have some weight to lose…like a good amount of weight…so I haven't had a chance to try anything on. I'm still in fantasy mode as far as the dress goes. Although, I'm still curvy when I'm thinner, just my shape.
Here is a photo of a short dress that I think is beautiful, but I'm not sure if I want a more traditional long dress.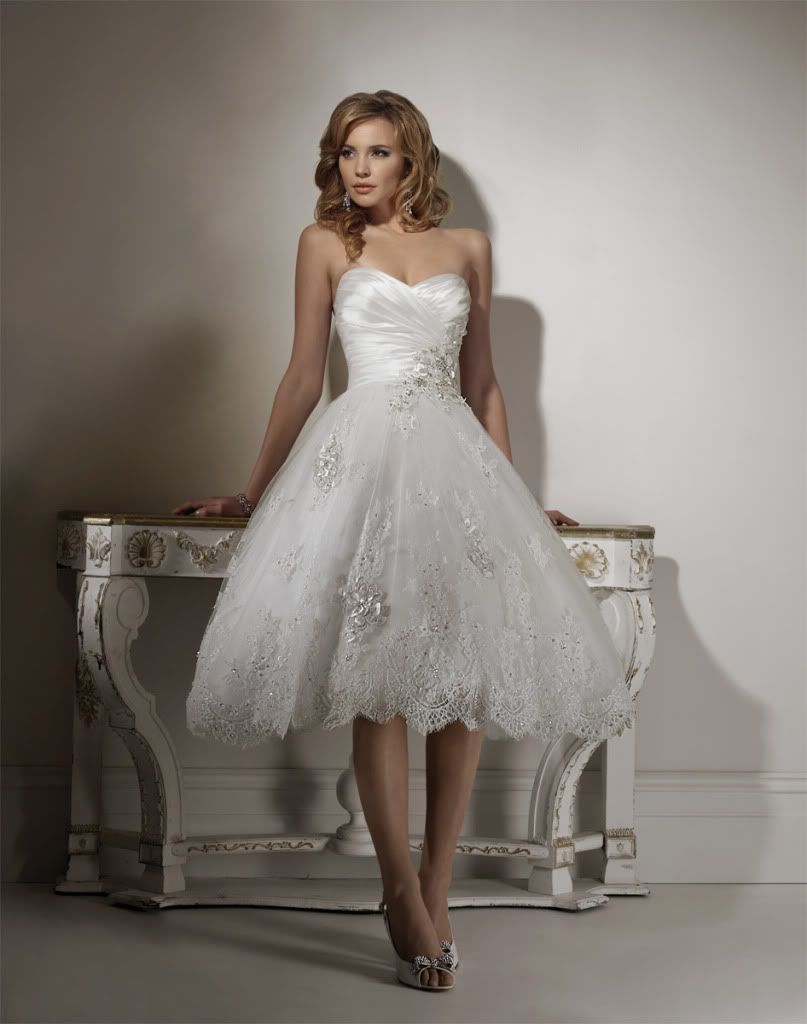 If you are a petite bride, please post pics of you in your dress. Thanks in advance! 🙂