Post # 1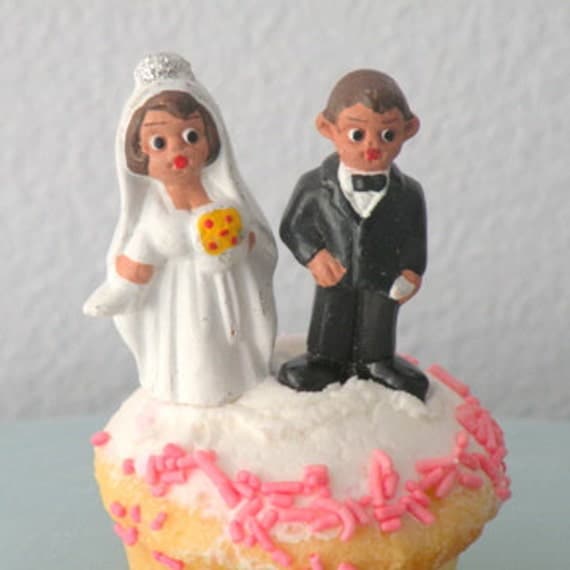 I found these little vintage cake topper people, and we both think they're just adorable, but the listing says they are only 2″ tall.
We are doing a very small cake, something like this:
Are they still way to small, or do you think it'd look okay??