Post # 1
I'm starting to think about accessories, and I'm thinking I'd like to do a subtle bridal headband in gold that I can wear all night, with a veil at the back for my ceremony. I've been attracted to styles like this: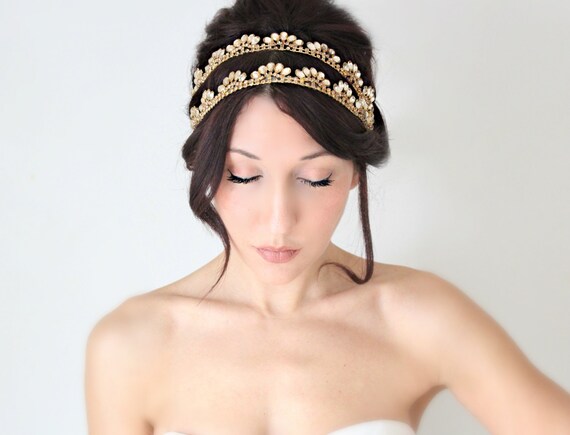 (https://www.etsy.com/uk/listing/126309616/bridal-headband-gold-whimsical-romance?ref=shop_home_active)
I'd probably just get the one strand, and have it a bit higher on my head (I have a giant huge forehead). I'm wondering if it'll look too… trendy, though? Too boho? We're going for a relaxed outdoor ceremony and indoor cocktail reception, and the theme is starlit garden.
What do you think, hive? Any other suggestions? 🙂