Post # 1
Okay, so I took the plunge and bought the headpiece i've been drooling over on Etsy for weeks. It arrived today and though it is definitely gorgeous, it's also a lot bigger than I was expecting.
So I would love some opinions on whether it looks pretty or if it's too much.
Here is the dress I'm wearing (on another bride):
And here is me and my horror movie face in the headpiece.
Some details on the headpiece: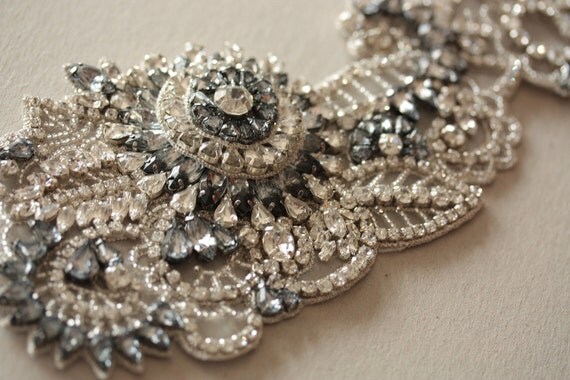 Also, my hair will obviously be better styled and not so flat.
Thanks!!