Post # 1
So I have been searching everywhere for my wedding day jewelery and I KNOW I want swarovski crystal jewelery. But I'm kind of diggin' the crystal and pearl jewelery. What do you guys think? The model with my dress is also wearing pearls, but keep in mind, I will be wearing a necklace as well.
Do you think that these pieces will match this dress or no???
I found these on etsy: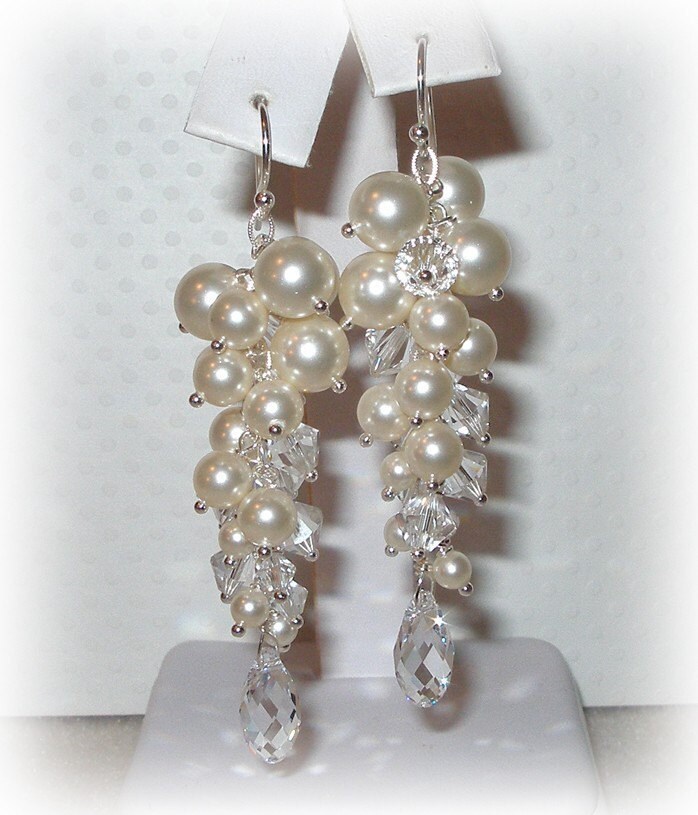 this necklace with a crystal hanging instead of the pearl as in the earrings: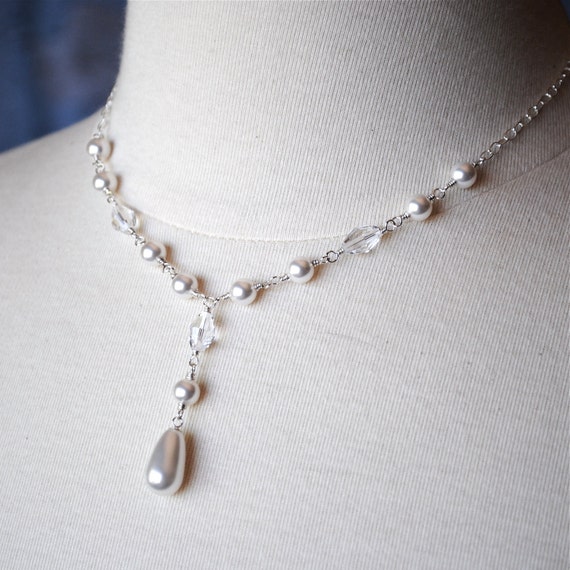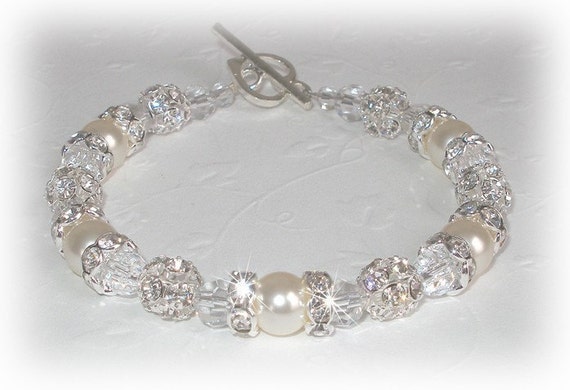 or this bracelet????