Post # 1
We probably won't have a huge number of heavy drinkers at our wedding, and Mr. Limeade really does NOT like alcohol, so we settled on just beer and wine. I was looking around for favors today and saw these: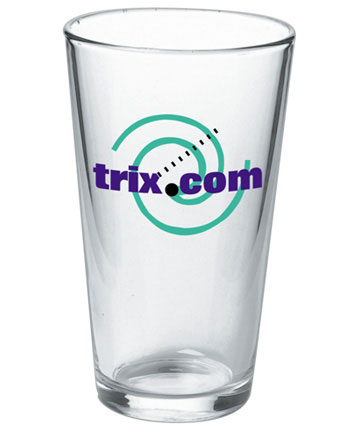 Personalized pint glasses! Obviously they would not have "trix.com" on them — we'd do a little logo or something, I don't know what. I like them because 1) my college friends CONSTANTLY stole pint glasses from bars in college because they love them, and 2) fiance also loves the look and feel of pint glasses–even though he doesn't drink. 🙂
With the pint glasses, I would love for my guests to be able to use them throughout the night. Would it be classless to have a keg at the wedding? Our wedding isn't superfancy, but it's definitely not casual. The groomsdudes will be in tuxes, and I'm wearing a ball gown.
What do you think, bees? Keg and pint glass favors, or bottled beer and keep looking for favors?