Post # 1
Our kitchen was HORRIBLY UGLY and DARK: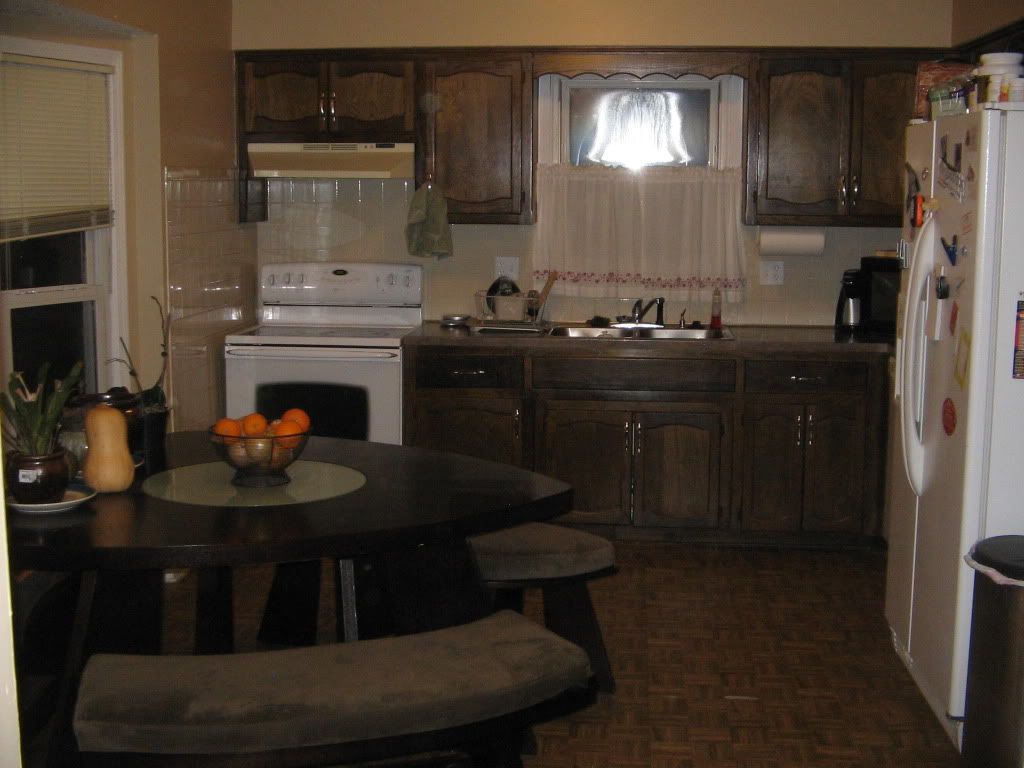 So far we've repainted the cabinets and replaced the hardware, and repainted the hood above the stove white (no pic of the hood yet).
And Darling Husband & my dad worked on the floor this weekend laying tile; all the tile is down, just need to grout and it will be good to go by the end of the week. (Pardon the mess, I was snapping pictures right at the tail-end of the project.)
In the next few weeks, we'll be replacing the countertop, sink/faucet, and backslash, replace the blinds, then it will be DONE! YAY!
I'll post a followup then, but I'm so excited my dark dungeon kitchen is almost done! And for CHEAP, less than $1000 makeover for the whole shebang.