Post # 1
Just wondering if you think this sash is too "busy" for a lace dress. When I google, I see most lace dresses with a solid color satin sash.
I once tried on a white sash with crystals and the bridal shop ladies thought it would be too much. But when I had it on (sorry no photos of that one), they said it actually worked quite well. I know I want a sash of some sort.
This is the dress (sash/flower in the photo does not come with the dress). I thought that one little flower looked lonely. Not what I wanted.
The sash I'm eyeing. I like how the organza sash has a little color.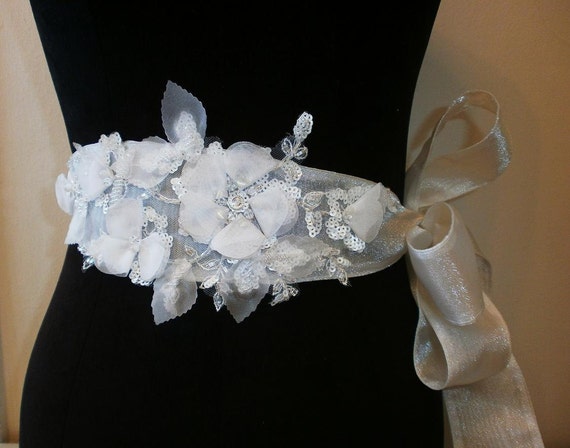 Oh, and if you have photos of your lace dress with a decorative sash feel free to share!