Post # 1
Hello everyone,
Basically i have been just waiting for my baby to arrive at this point which is probably a bad thing because all i have been doing is obsessing over the little last minute details before her arrival. I have a butterfly theme picked out for her room and thought it would be cute if I added some personal touches that I created myself. So I cut out a bunch of butterflies and attached them to the wall last night. Something is bothering me about them though, I'm afraid the formation looks strange or that there just isn't enough butterflies. Perhaps maybe I should add some more color? I am just not sure. I was wondering if you girls could give me any advice.
Also there is a big empty space on the wall to the left side because there will be a mobile hanging there and I didnt want things to get too busy. it will look like this: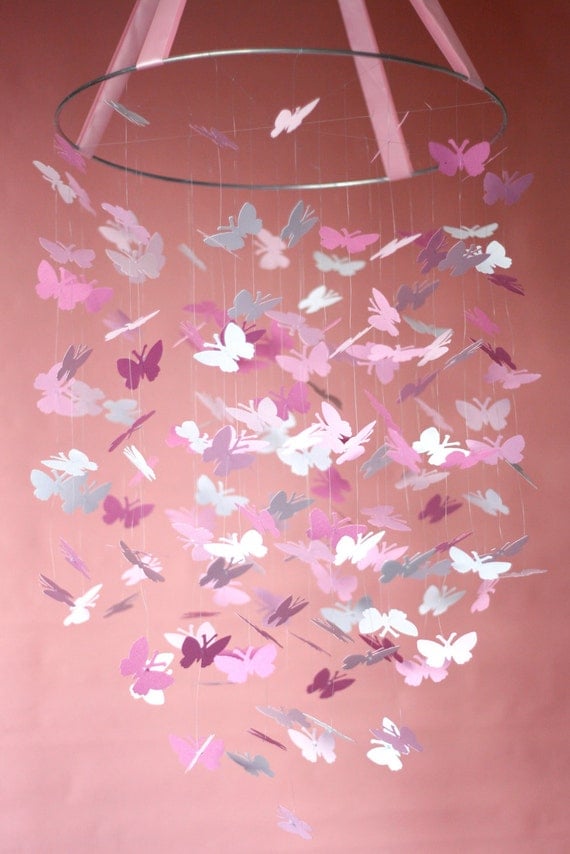 I can take more pictures of the room if anyone wants as well. Thanks so much!