Post # 1
I am a crafty girl. I love scrapbooking, my gocco, bookbinding..you name it, and I will try to DIY it.
And today I saw this…
That's right folks. A wedding BOOK.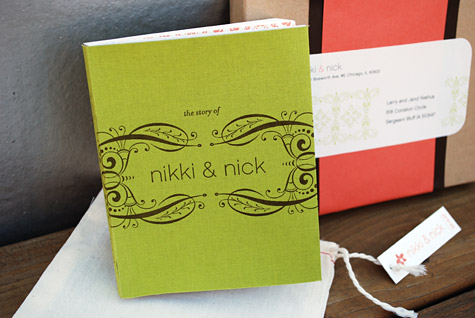 Oh my god tell me this is an insane idea before I make them. Because I want to. Real bad.
It tells their whole love story, and leads up to the engagement, with the wedding invite at the back.