Post # 1
Wedding: November 2012 - Oak Tree Manor
I loooove awards season – Mr. W and I are huge movie buffs and it's fun to see which movies generate a lot of buzz. Which movies/awards are you excited for? Which were your favorite looks last night?
My favorite looks were Kate Hudson's black and gold Alexander McQueen gown, and Zooey Deschanel's cherry red Prada dress.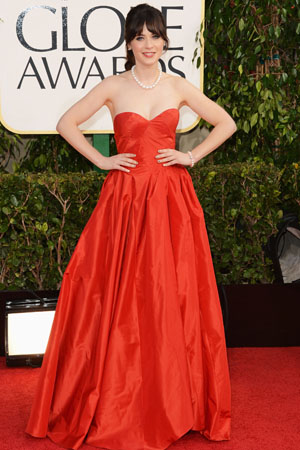 Emily Blunt looked pretty fab, too.
I haven't seen Lincoln yet and from all of the buzz, it sounds like Daniel Day Lewis has a goot shot at best actor at the Oscars – but a lot of the other Oscars still seem really up in the air. Let's get some Oscar predictions up in here! 🙂