Post # 1
I have decided that I love my wedding dress, but it is rather large (long) and I think it might be better if I have another option to change in to during the reception. The only problem is, I am kind of picky…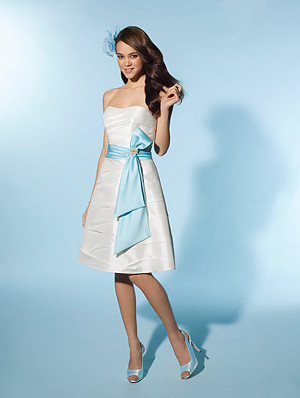 ---
I want it to be white/ivory. I would love to have straps (like the ones below)…I want to be able to wear a bra with straps. However, I also love the one above because I can get the sash in Charcoal so it matches my bridesmaid dresses.
…oh, and I would like to spend less than $200.
Have you seen anything like this? Or do you have any ideas where I should look?
…I also need to be able to buy it off the rack or get it ordered quickly. (The wedding is 4/28/12).