Post # 1
A few people were asking about Amora cushions lately… just received mine! It's a 7mm/1.8ct equivalent and from MoissaniteCo.
It definitely sparkles like crazy. I can see some "buttery" undertones in some lights, and in other lights it's super white. It just came today, so I haven't seen it in many different settings.
I am definitely not good at taking pictures of sparkly stones, but here are a few..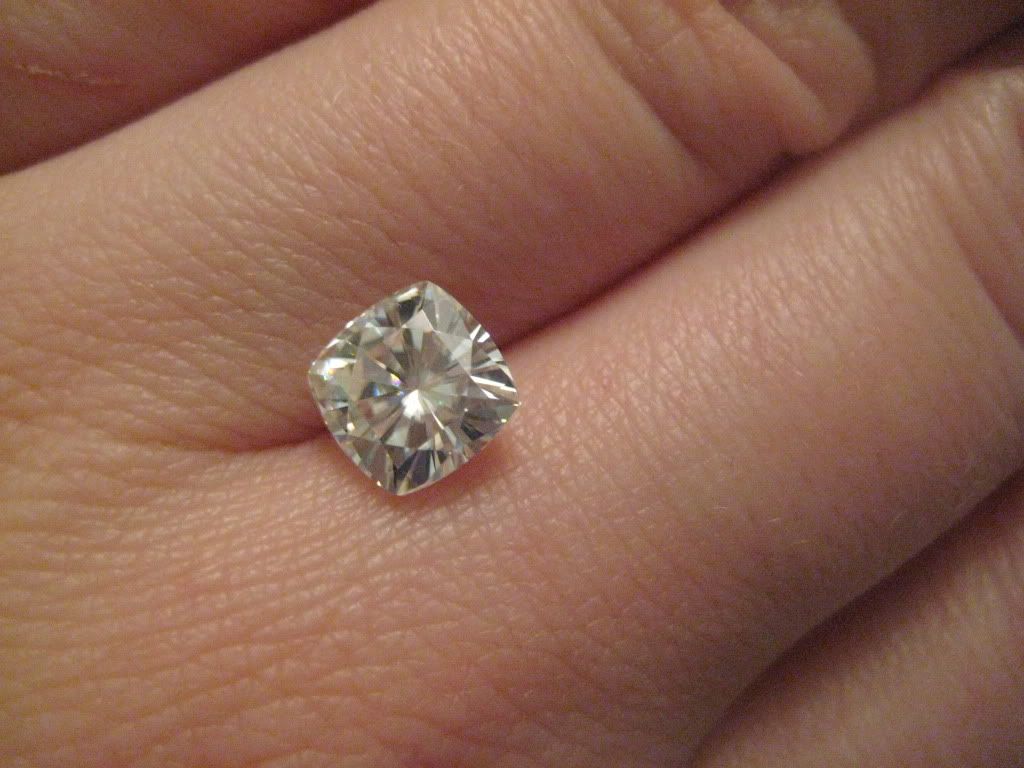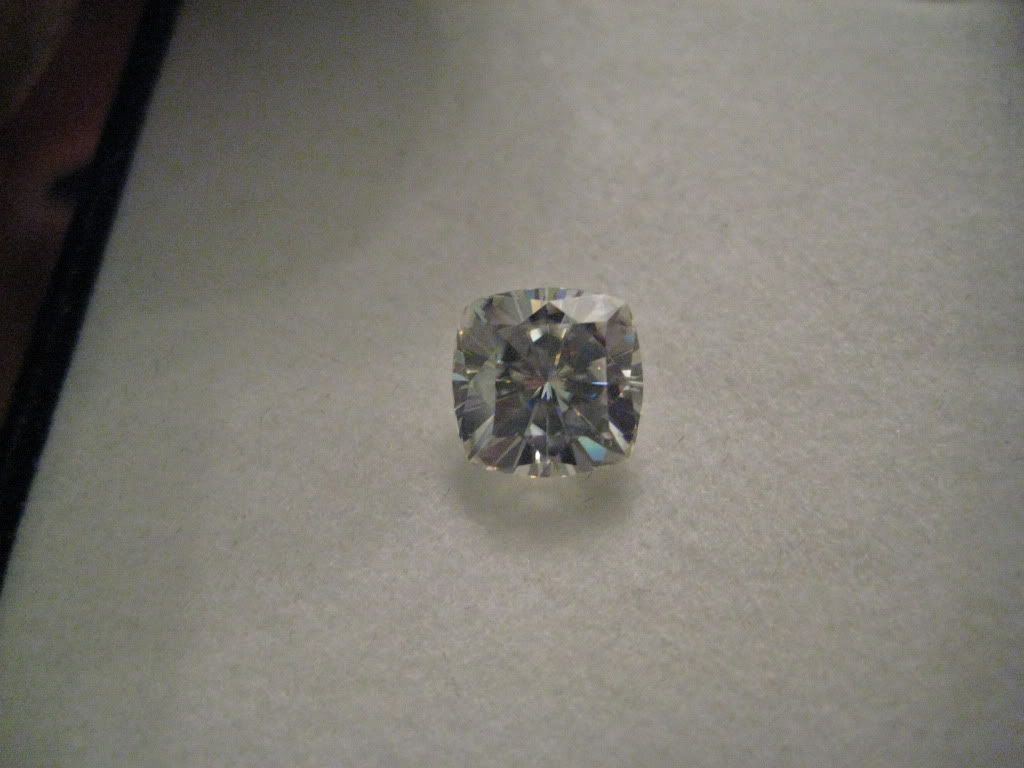 A few more pics here: Amora cushion.