Post # 1
I just noticed that it was gone this morning at work when my pinky finger rubbed against it and I'm so bummed! Luckily my mom is a jeweler so it'll be an easy fix, but I had a feeling this would eventually happen with a setting like this. I can be a little rough with my hands but ever since getting engaged about 8 months ago, I've made it a point to check the prongs and taking it off when I cook, clean, shower, etc…
This is making me paranoid about my center stone as well and now I'm thinking I should reset it into a bezel setting, and change my similarly set wedding bands to a channel setting. It would absolutely be a better choice for practical reasons, but I've become so attached to my e-ring and future bands as is.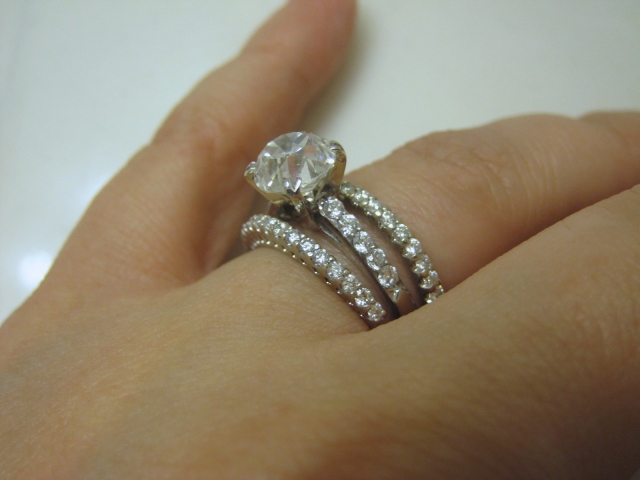 I did start looking at different settings and while they're beautiful, I'm just not sure.
What would you do, Bees? Has anyone reset their ring for practical purposes and is happier about it?