Post # 1
I'm a vegetarian but I know my guests aren't all veggie lovers.
I want to do something like this in flower pot for the nibbles table.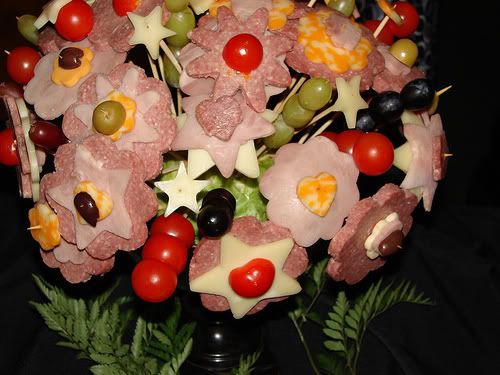 But I haven't got a clue what meats taste like to pair them to the cheese or what some of those might be. What meats would be good for this? They would have to be thick and cutable with cookie cutters. Are there certain cheeses that would pair well with those meats?