Post # 1
Wedding: April 2014 - Italian Villa
I was reading threads about china today, so I wanted to look at the pattern Fiance and I chose again, because it is so pretty.
Well, I get to the Macy's website page for the set, and it says, "Currently Unavailable."
And I almost start crying. We love this pattern, it took us forver to find one that would make us happy for 50+ years, and now it is GONE! The thought of sifting through china patterns again to try and find something comparable just seems like a hopeless task. Thankfully, I hold it together enough to call their customer service line, and the lady on the other end says it is some kind of mistake; she checks every item in the collection, and it comes back as available (creamer, sugar bowl, serving bowl, platter, soup bowl, accent plates, and place settings).
I am so relieved, but I hope they fix the issue soon. We haven't registered, yet, but were planning on doing so soon. I don't want our guests to be confused and for us to not get any china due to a website error. In retrospect, I should have asked about it on the phone. If it isn't fixed in a week, I'll call again.
Here is our pattern, by the way: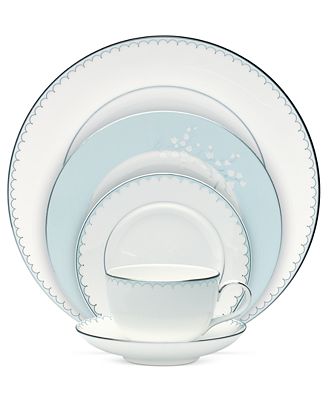 What about you? Have you had any minor freak-outs that turned out to fix themselves?
ETA: I just checked the Waterford website, and it isn't there….
I'm starting to worry it was discontinued. They still have it at Bed, Bath & Beyond, but our wedding is over 7 months away. What if they no longer carry it, etiher? What's a girl to do??