Post # 1
Seriously. Her makeup ideas are total awesome sauce. I combined her advice with my theatrical skillz (I've been in theater since I was three and learned to apply stage makeup when I was ten) and came up with a pretty spiffy look.
Here's no makeup (augh!)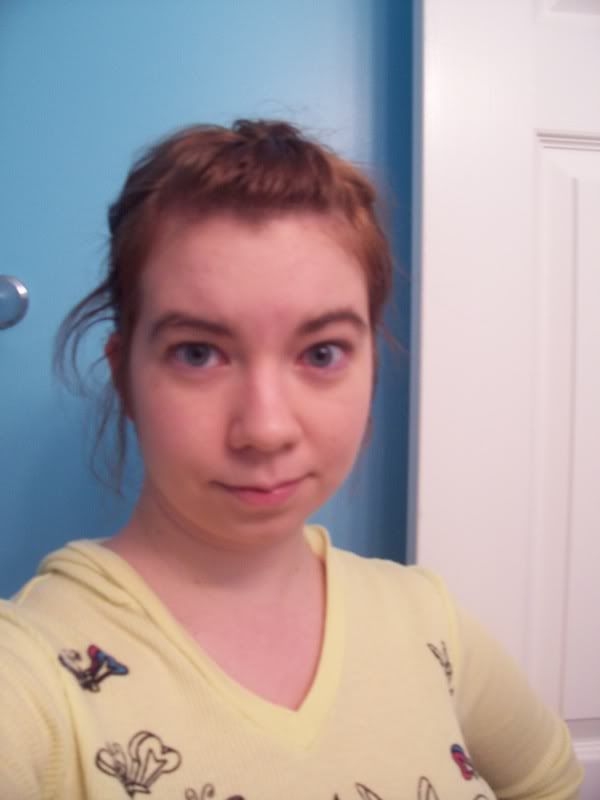 And with the makeup done: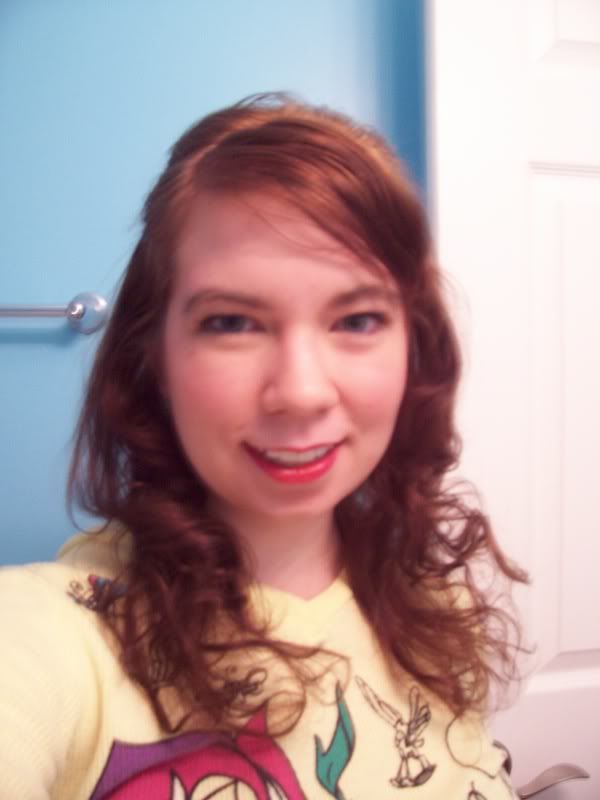 And the ultimate test: makeup in the dark with flash!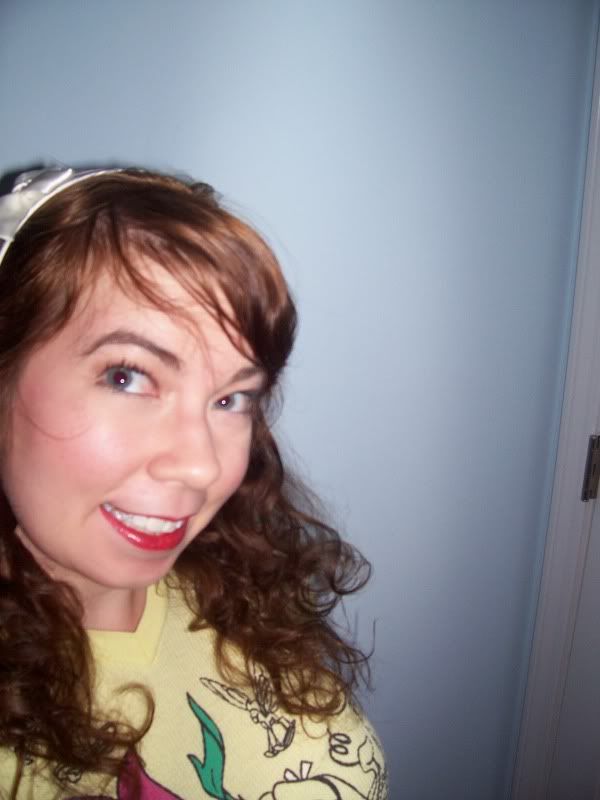 The hair was mostly just an idea, but I love love LOVE the makeup. Thank you, Miss Rainbow!!
I blogged about it as I went, as well as listing all the different products I used. I think it's okay if I post a link to the entry, but I'll wait a bit and see if anyone's interested. And in any case, the link to my blog is on my profile if you want to see. 🙂