Post # 1
So awhile ago, we voted to have a more lax system of moderation, in favor of a more open community here at The 'Bee. I was one of the people that voted for this! I thought great, we all won't have to be so sugar coated!
But egad ladies, we have really been showing our true colors lately! It's been like a cat fight in some threads!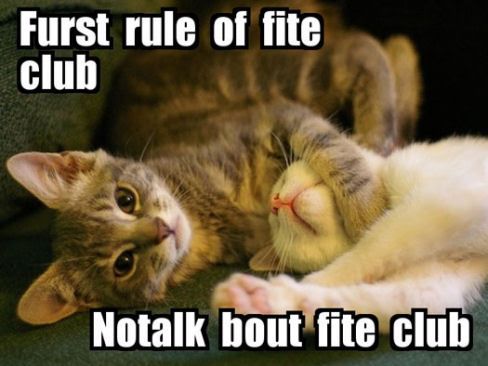 I feel like maybe we can reopen the discussion about how we feel about moderation. I still think Weddingbee should be an open place. But I think it would be awesome if we could have some sort of "democratic moderation". Like, an option to flag a thread, as an agreed upon was of shutting down a thread.
I remember the first time a thread got out of control after the new moderation guidelines and MrBee was like, sorry ladies, you asked for hands off. I think that maybe we should reconsider because after all,
And we don't want the Bee to turn into you know… The-Place-That-Shall-Not-Be-Named.