Post # 1
Ok ladies, lets see some U-G-L-Y moissanite porn!! I'm talkin' photos of your moissy when its unwashed, under a tree, on a cloudy day while you're wearing a yellow jumpsuit — that kind of ugly. Let its hair down & show its blemishes.
Have an ugly moissanite story to share? Even better!
My hope is that this thread will help any potential moissy-owners see exactly what they're in for.
I'll go first! Here's my dirty, dirty moissy. These photos & videos were taken after a long holiday, wherein I wore my ring constantly & subjected this poor stone to spray-on sun cream, lotion, shampoo, etc. It was pretty gunked up.
Here it is on a cloudy day, under a tree (note how even my skin looks green):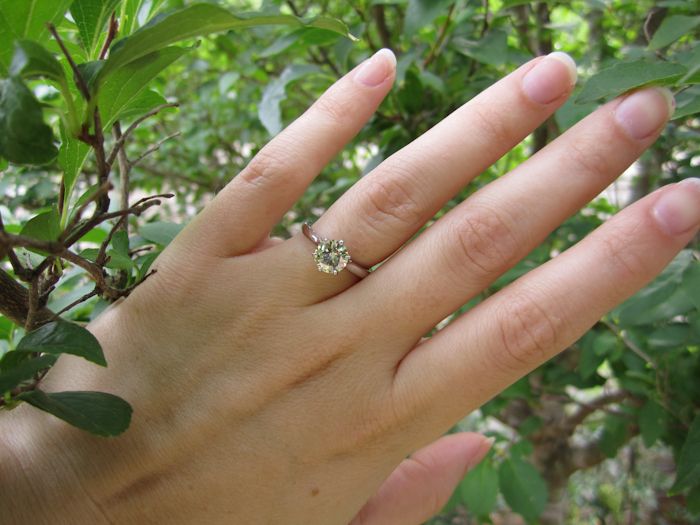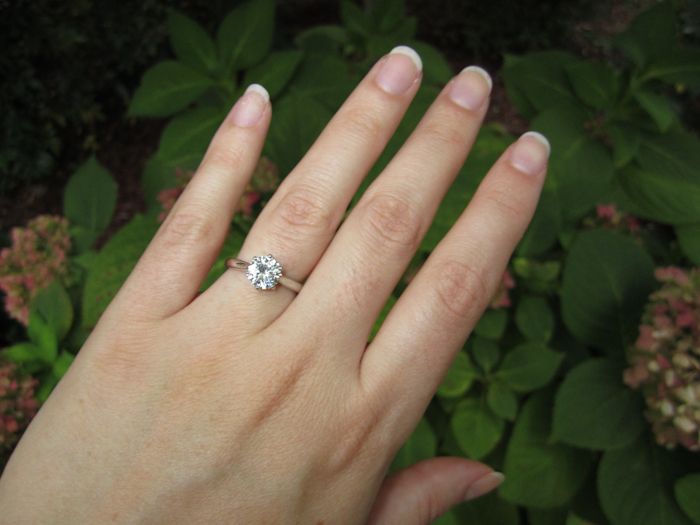 Inside, under yellow lights, above a yellow granite counter, in a room with yellow walls (held over white paper towel for color comparison):