Post # 1
And I'm so excited! My dress journey is finally over. When I went looking back in October I knew I wanted something with straps, but I had a really hard time finding anything that I liked. So I bought a strapless dress, with plans to alter it. I went with Alfred Angelo 2381. Here it is when I tried it on at the store (the straps here are just to give me an idea, they aren't part of the dress).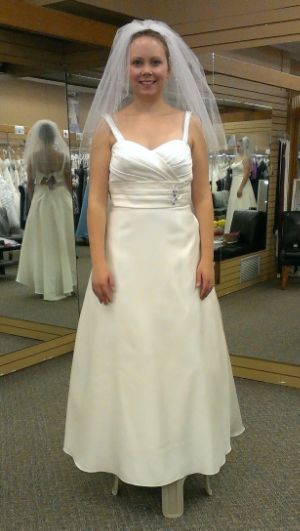 I picked it up in January, and with some help from my Mom and Grandmother I found some matching satin and created straps. It was more difficult than I thought to get them right, but in the end I'm so happy with how they turned out. So Here's the final product.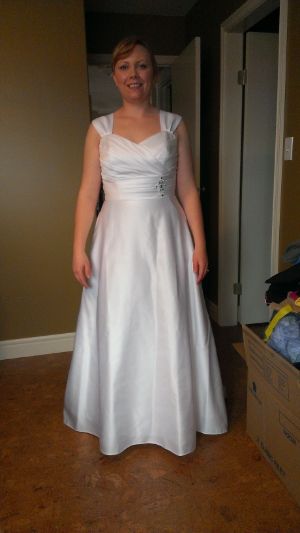 And the back.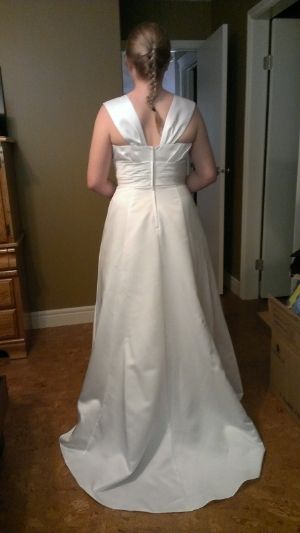 And now I can't wait to walk down the aisle!
This topic was modified 4 years, 5 months ago by luckyshot.