Post # 1
Wedding: May 2011 - Bartram's Garden
I picked up some supplies for my brooch bouquet today.
I bought green pipe cleaners, floral wire, wire cutters and some extra hot glue sticks. Forgive me – I tried to take a photo of my supplies, but I am a terrible, terrible photog, and the photos are embarrassing.
I also tried to take step-by-step photos, but again – terrible – so you'll have to head over to the tutorial I followed at Oops I'm in Love. I did the same exact thing.
I expected that I'd spend several hellish, frustrating hours and end up with one or two brooches on stems. And then, I'd give up and be sullen for the rest of the evening.
Instead, you guys? It wasn't that bad. I may have burned my fingers with hot glue once or twice, and I may have come thisclose to poking my eye out with floral wire, but all in all, it was a pretty positive experience.
I followed Oops' tutorial to a T, and I got a significant chunk of the bouquet done.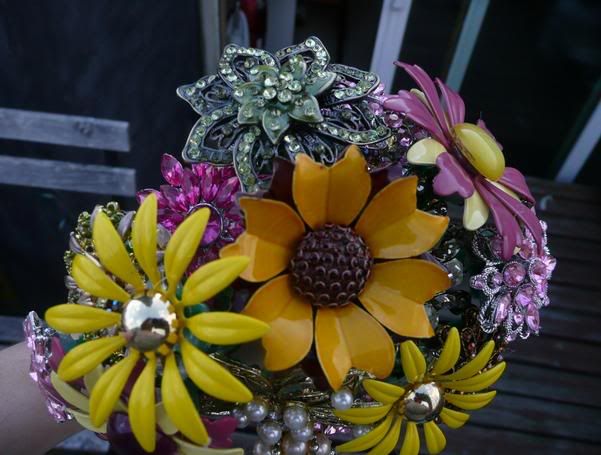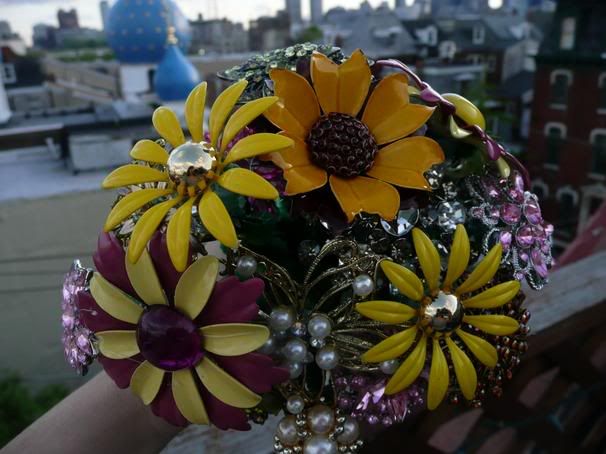 I forgot to pick up some floral tape, so right now, the stems are pretty wonky. But once I wrap them with the tape, they'll look nice and clean.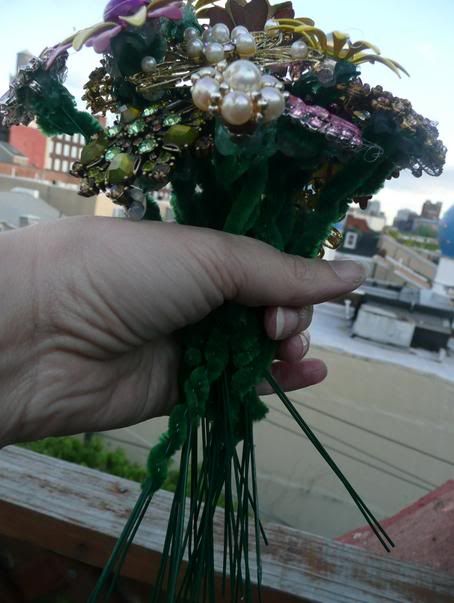 The hardest part was arranging them for the photos. I think that arranging it for real will be a giant pain in the ass. But anyway, if anyone is considering doing a brooch bouquet, it's not that hard! And I am a lazy, lazy person, so take it from me: if I can do it, you can do it!