Post # 1
I am a Sep bride having a love bird rustic vintage wedding..
I started working on my escort cards but needed some advice from the hive..
I cut my escort cards out of card stock and then cut the ends with this nifty edge cutter i bought from my local craft store and bought some twine and collected twigs from prospect park in brooklyn & shizam !
Now my only conflict is two tie bow or knot or one tie?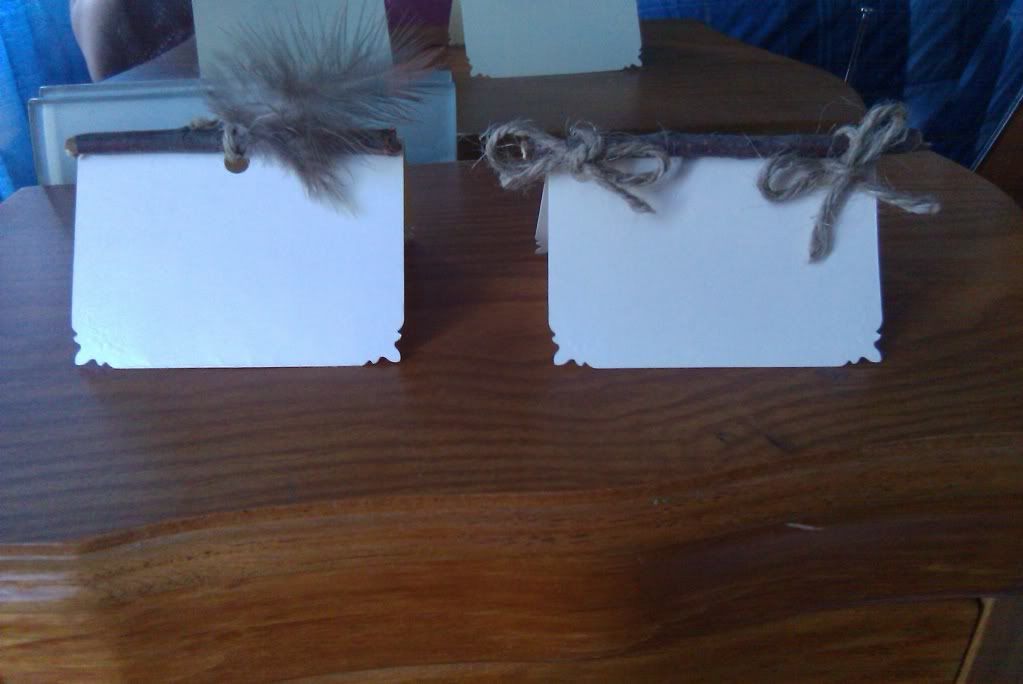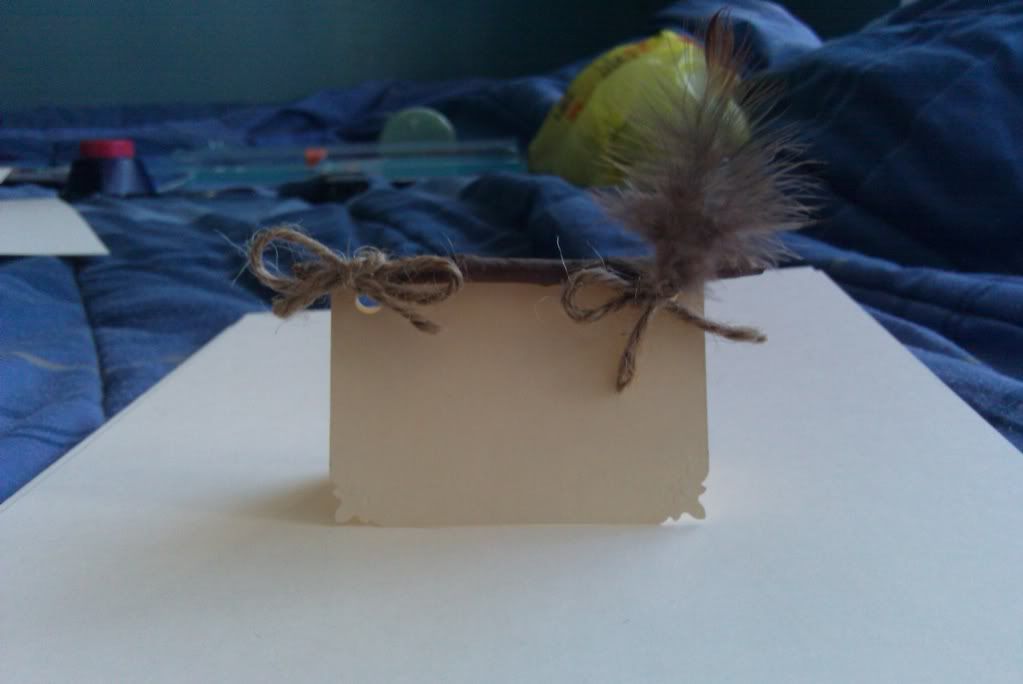 im going to add the tables and names with a clear sticker lable.. which of these looks better?
Fiance likes the feather lol so i think i may keep the feather just not sure where?