Post # 1
So, my actual dress came in last month!! YAY!!! And it fit!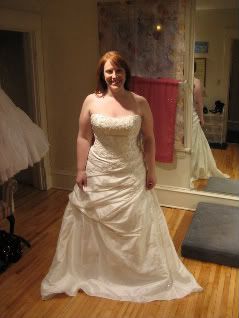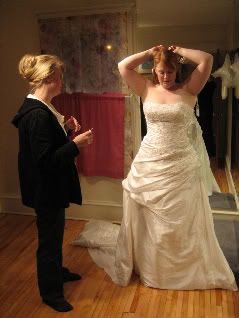 So, my first question is what kind of crinoline should I get. I really do not want a hoop, but am unsure of how full of a crinoline I should get.
And here are my green shoes! I had them dyed…they don't match the swatch exactly 🙁 But do you think they are close enough?