Post # 1
I have been struggling to lose wight for a while now, and i have finally lost about 20 lbs. I still have a LONG way to go. I was feeling really discouraged the past few weeks, feeling like although the weight was coming off i wasnt seeing any changes. Then BAM i found these pics and i can really tell that my face has changed.
I thought i would share, because if i can lose weight, ANYONE can!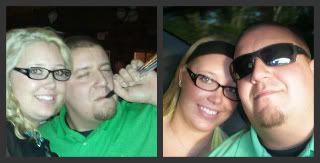 The first one was taken on NYE, and that was my starting weight, the second one was about a month ago.