Post # 1
Wedding: February 2014 - Windstar on Naples bay
Hello again ladies! In the past few months i've had several days off and i kept telling myself id work on this painting that i wanted to create and it never happened. On new years day i finally told myself i had to finish it. So i did! So i wanted to share the progress images of it!
Originally i started with this drawing: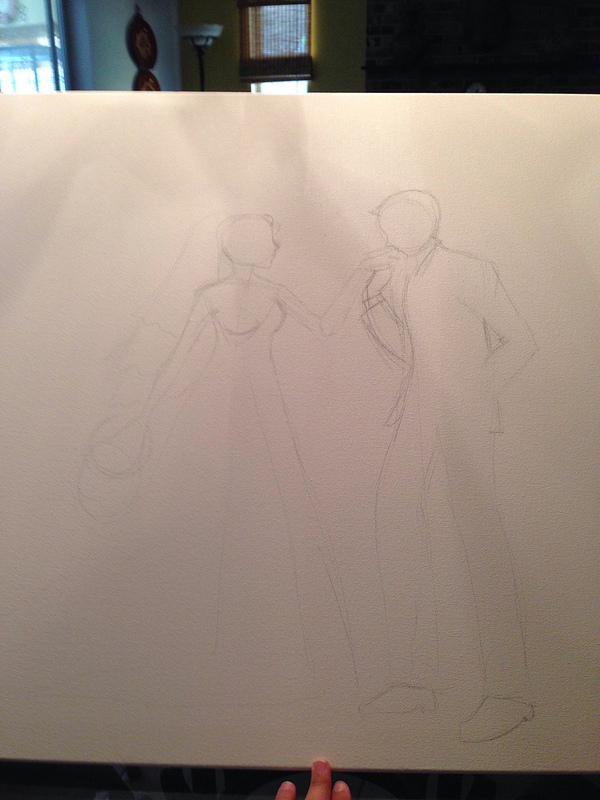 But i didnt like how large the couple was. i wanted something more minimalistic. So when i sat down again, i decided to scratch that canvas entirely and tried again. I made the couple smaller and centered them better on the canvas and started to lay color down.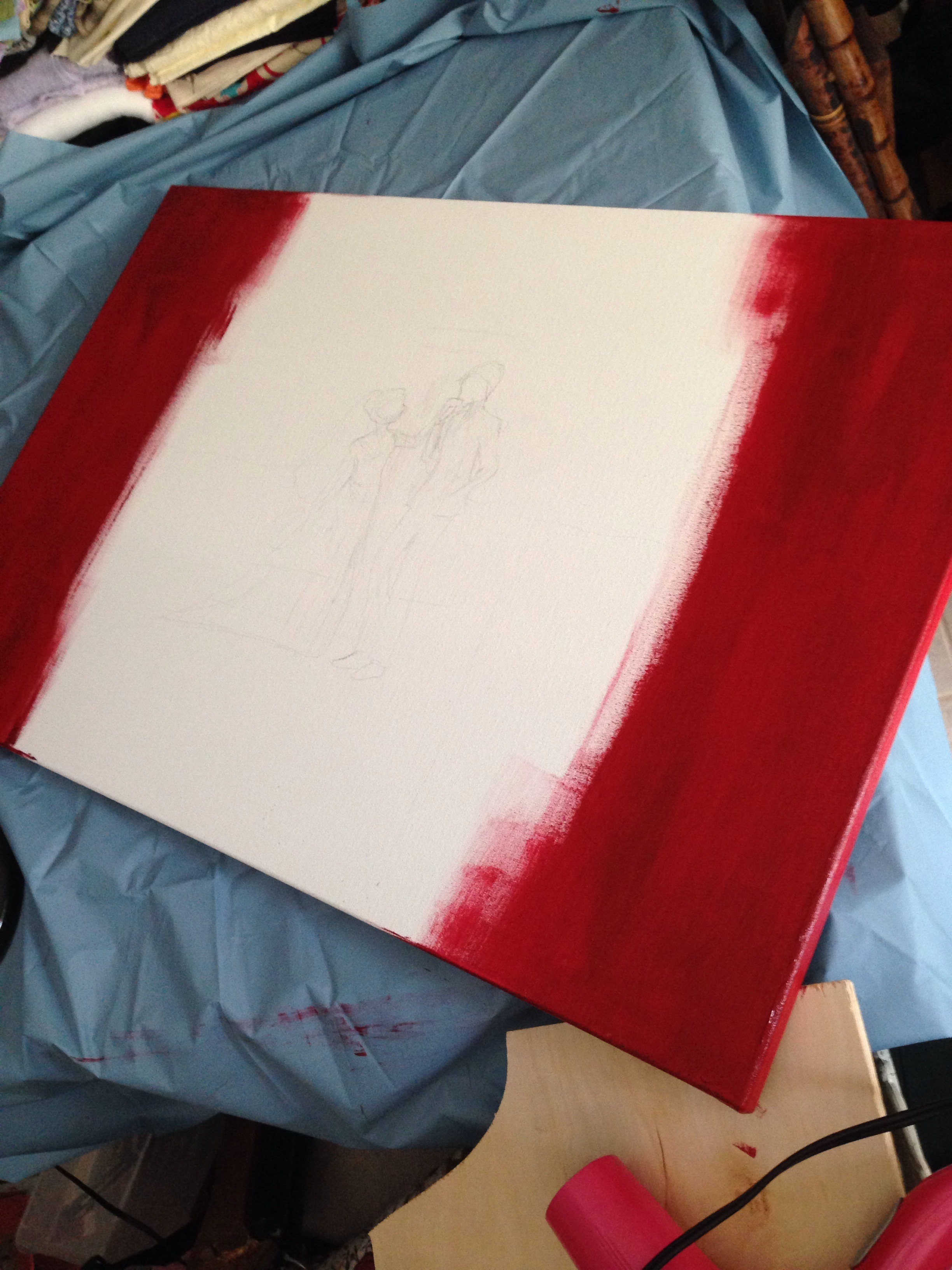 and more colors!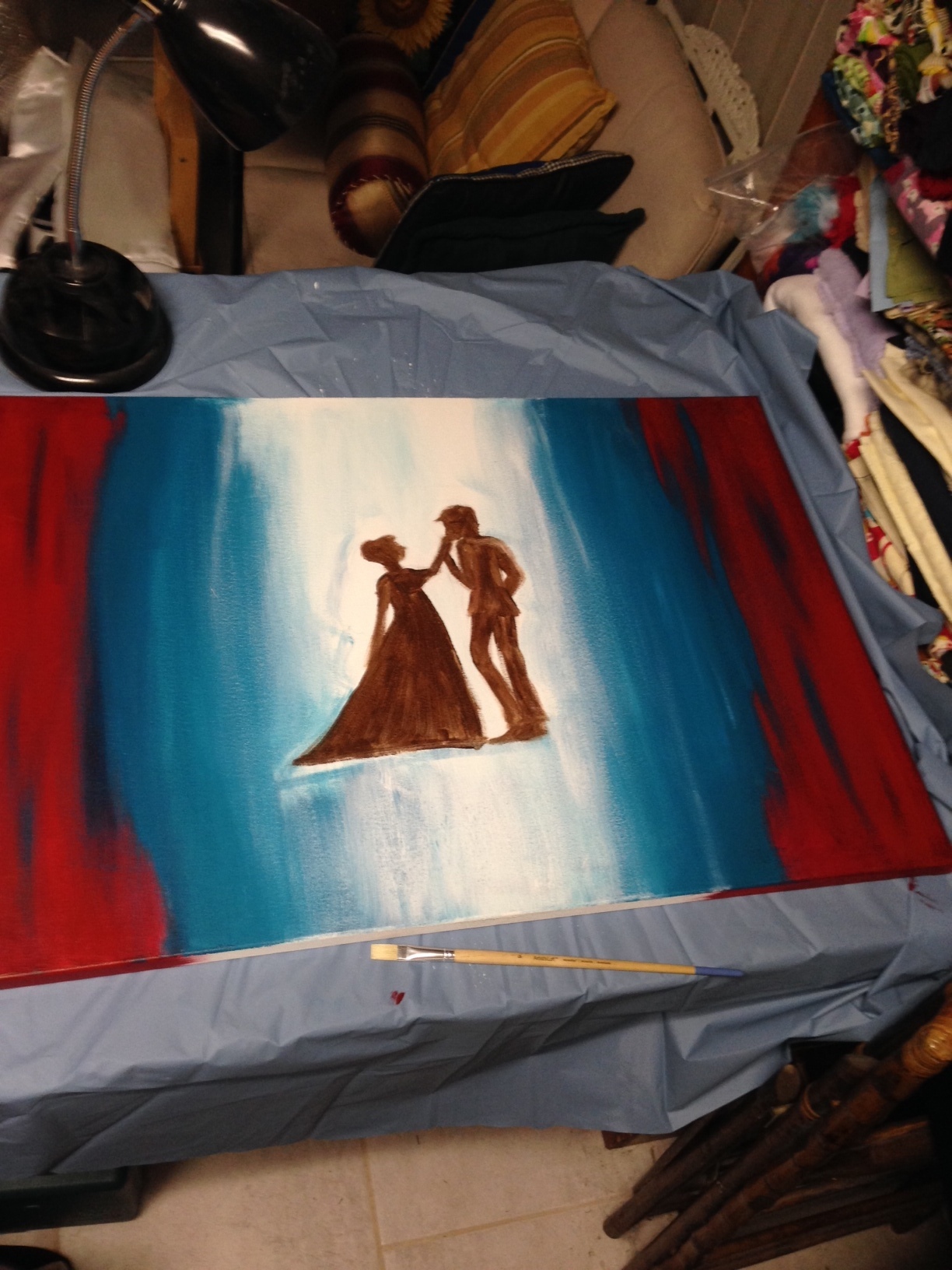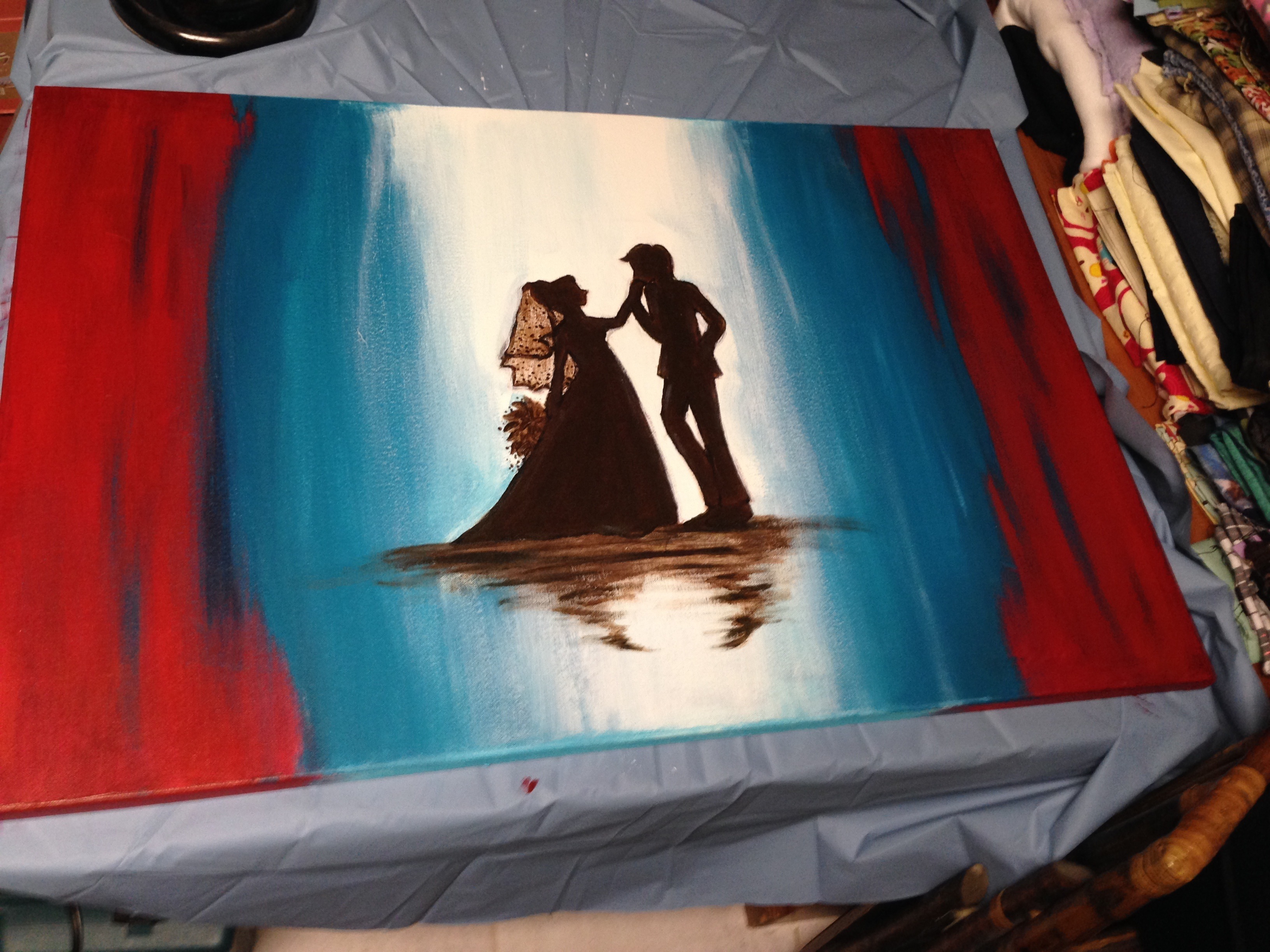 The above is the final product. i just need to sign it, and put our wedding date on it. then i will take it to have it scanned, (so i have a before pic of good qaulity) and then im going to see how much it is to mat and frame it for the wedding. 🙂 So whatcha all think? (sorry if the pics are huge!)