Post # 1
Just wanted to share a recap of our big day.
We were blessed with beautiful weather, thank goodness! It was sunny, but not too hot!
I got up that morning and took my daughter to my Mom's place, then I went with one of my bridesmaids to decorate. I was SO pleased with how the venue looked after we were done decorating. All of my hard work and DIY's paid off, and I felt very happy with myself!
After the venue was ready, we went and got ready, had photos taken, then went back to the venue for our 6:00 ceremony.
Everything worked out so perfectly. There were only a few no-shows, everyone was being social and having a good time. The food (we had a BBQ striploin buffet) was PERFECT!
The whole ceremony and reception was so laid back and casual. It was perfect for us and represented us perfectly!
I am shocked at how smoothly things went on our day. The only snafoo was that our first song music didn't play correctly at first, but if that's all that was to go wrong, I had NO problem with that!
I am so happy to finally be married to my highschool sweetheart and share the same last name as everyone else in our household (heck, even the dog's registered name has DH's last name in it! lol).
I hope that everyone else can have a day as perfect as mine was!
Now for photos!
First, here are the pro-pics we've had a sneak peek of so far (in random order). I CANNOT WAIT to see the rest. They are beautiful! I really hope we get more pics of us and our daughter, and of the venue!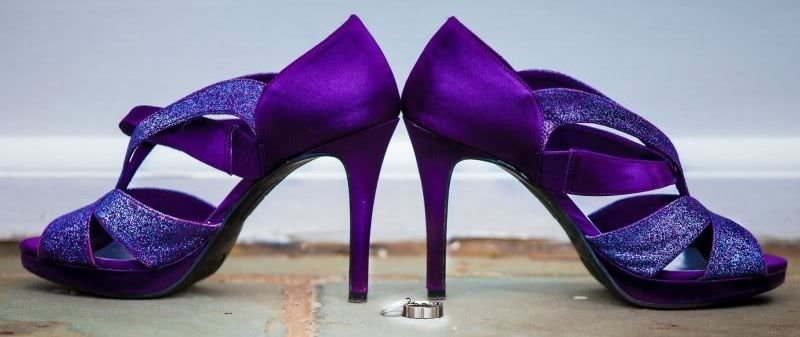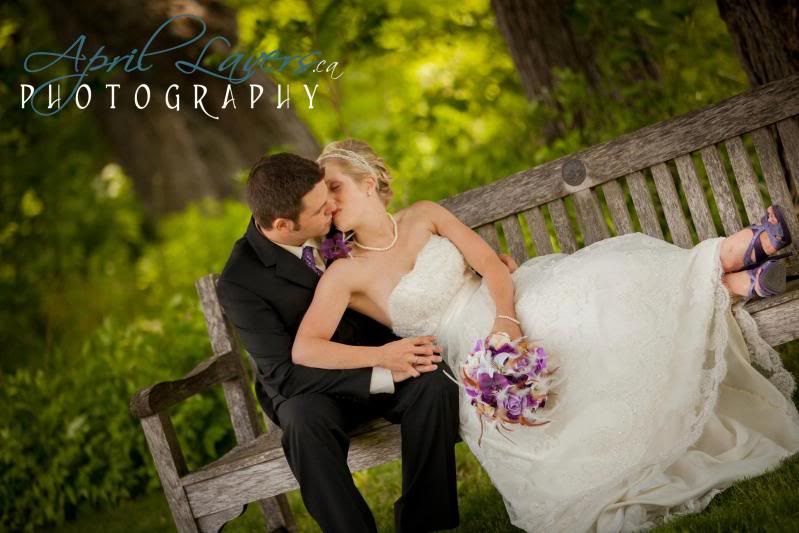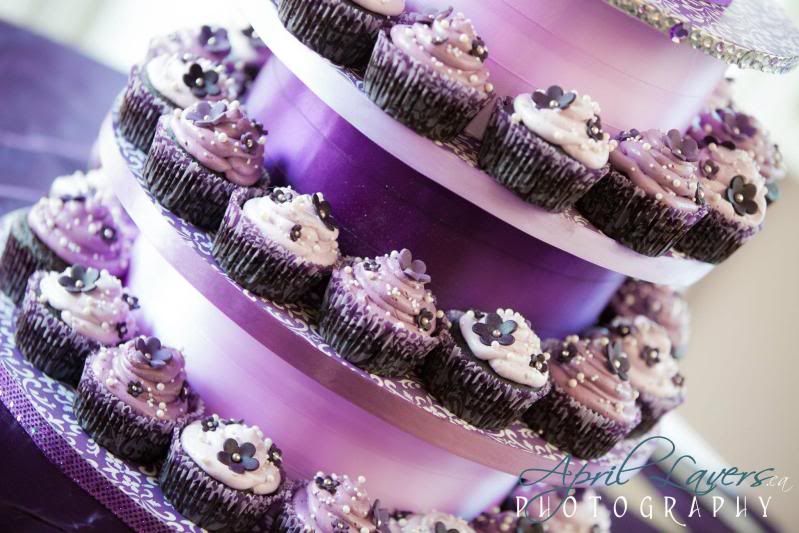 And a few photos from friends and family: