Post # 1
Okay so 5 months ago I agreed to wear my mom's dress and I had to lose weight to fit into it.
After working hard I lost 16 pounds and last week I flew back home for the holiday and to do some wedding planning.
Well at first it didn't quite fit but with a waist cincher we we're able to get me into the dress!!! I am soooo happy here are some pictures:
My mom in the dress in 1974.
The back of the dress (the under part of the dress) I'm not putting up the front pics because they are super boobilicious lol.
And here are some pics that I altered slightly (not good job altering lol but altered)
It needs to be cleaned and pressed but otherwise it is good to go. Even though I love my mom's dress I don't love the veil. We are brain storming ideas to make it work.
Yey now I just have to maintain my work (and maybe evenlose a few more pounds) and I will be able to still fit into the dress come July.
Anyone else have some great I wore my mom's dress at my wedding stories or pics?
ETA: Here's the best crop of the veil I could get. It's really puffy two layers a plain one and one with lace you can see one of the lace appliqués in the pic. The lace band doesn't really look like that anymore either. I was thinking of just keeping the part of the veil with the appliqués and attaching it to a comb. For some reason I forgot to take a new pic when I was there so I will have her send me one of what it looks like now and maybe you guys can help me brainstorm!
Crop pic:
Like this: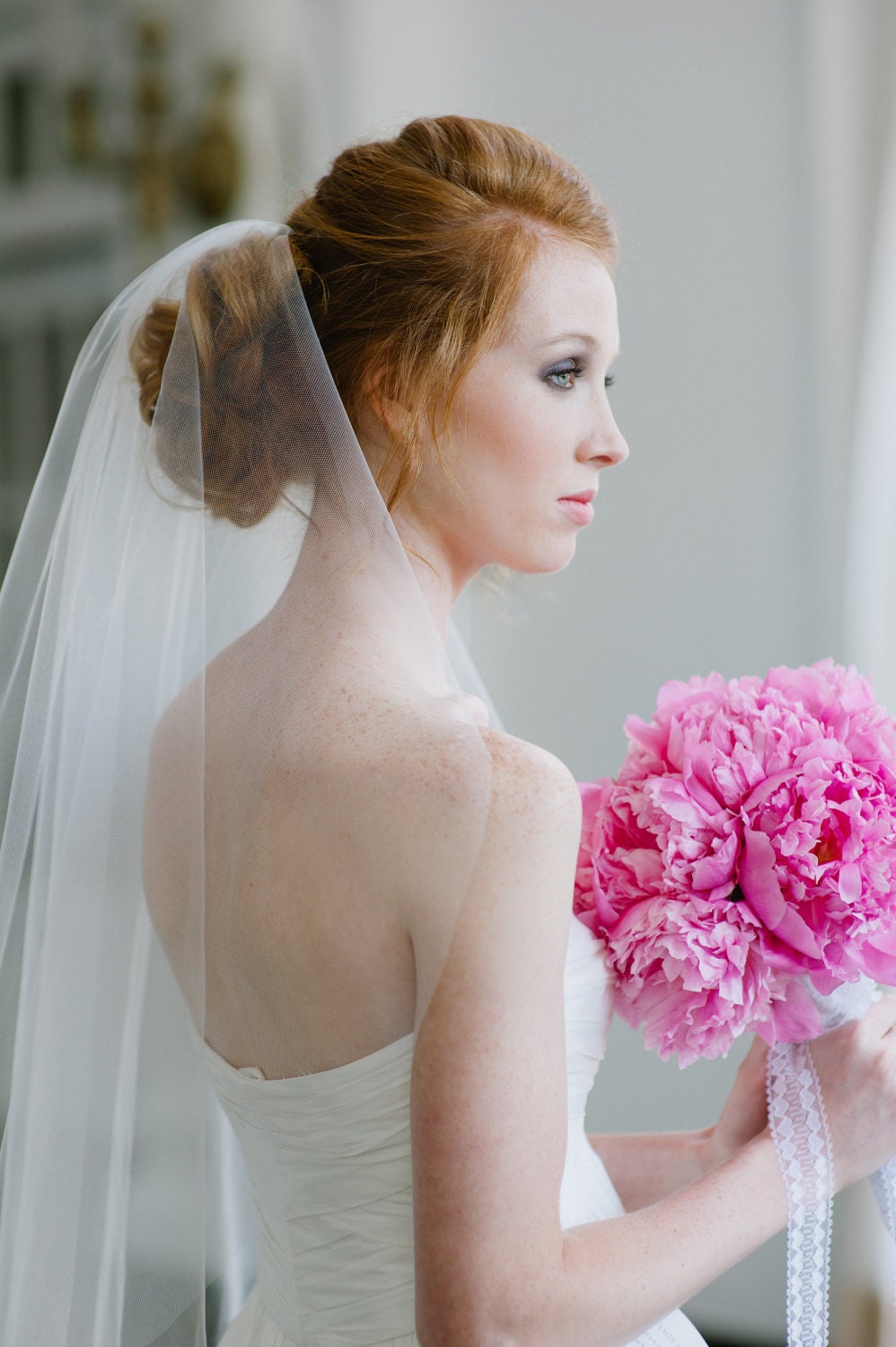 or this: