Post # 1
I'm not calling these inspiration boards since most of the items on the boards have already been purchased. Instead, they're more like idea boards. My plans for the things I bought, and the things I know I'm going to purchase.
First up our decor board: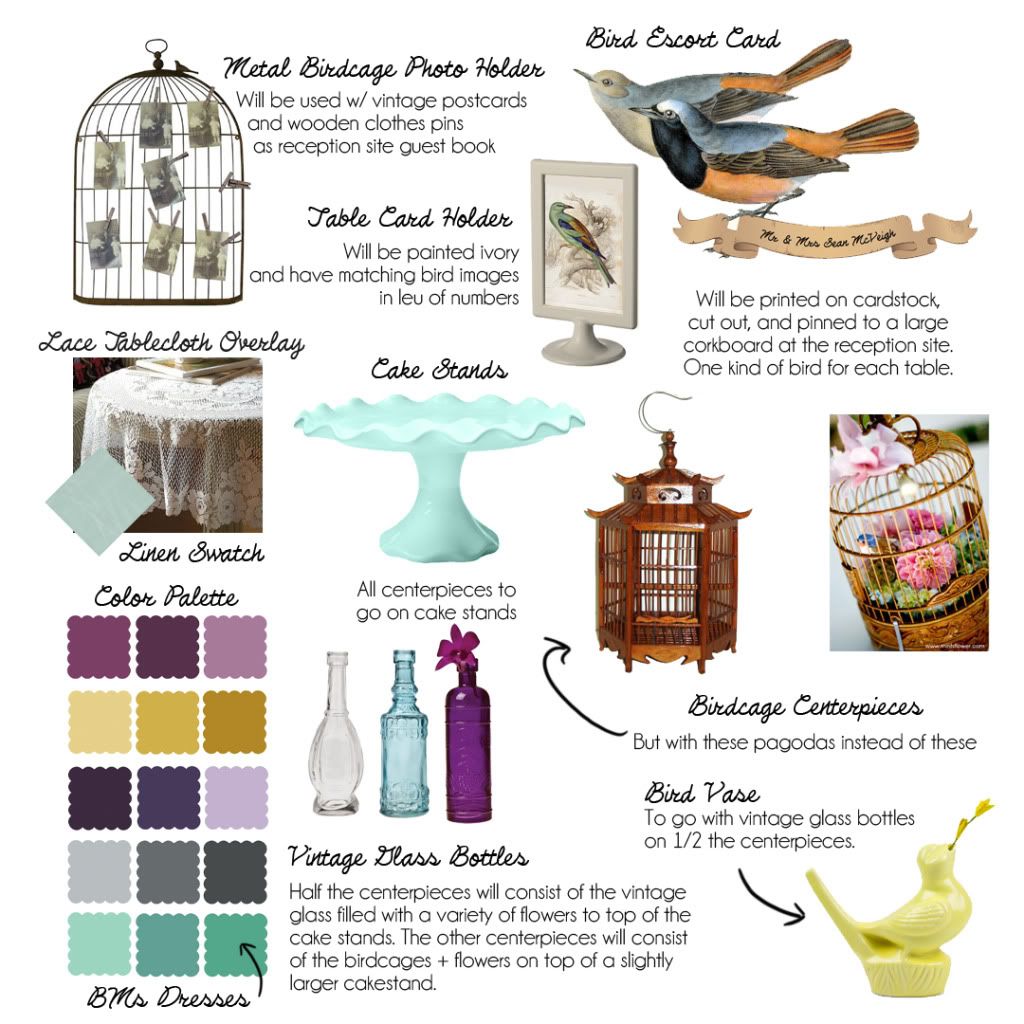 Next, our attire board: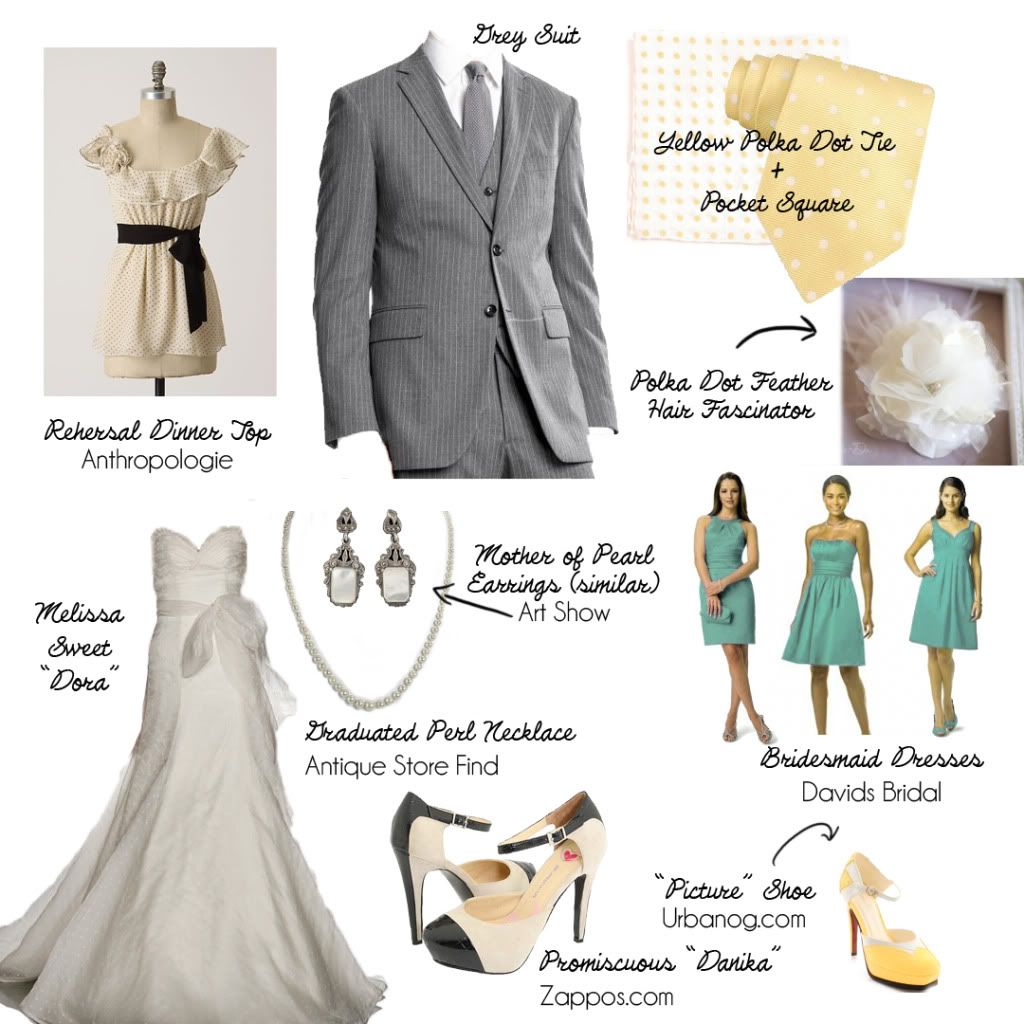 What do you think girls? If you have anything to add please let me know, I'm always open to suggestions!
(if the pics seem squishy they can also be viewed in my gallery)