Post # 1
I am about to order the necklaces for my BM's and was debating if I should just order one for myself as well. Their dresses are both strapless, and I just wanted to do a simple pearl necklace for them. I have already purchased these earrings for them: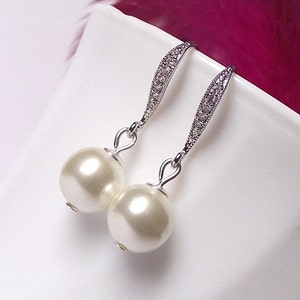 This is the necklace that I am going to get them: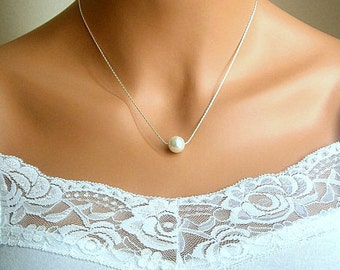 This is my dress and a closer look at the neckline:
Thoughts? Right now, I am thinking no necklace for myself – but open to thoughts!
Also, here are the earrings I am debating about.
1st: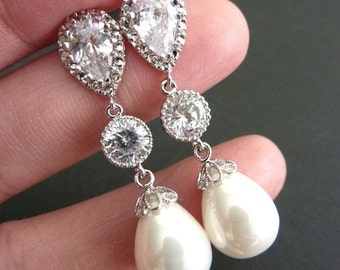 2nd:
Right now, I am partial to #2, as I am not much of a flashy person – and these still give some sparkle without being too much. But, am open to your thoughts! The salon that has #2 (#1 are from Etsy), thought they would look great with my face shape and compliment my dress.