Post # 1
Here is a link to my gown:
http://www.bestbridalprices.com/images/allure/f2012/large/2552.jpg
I will be wearing a finger tip veil with some crystal beading along the edges (just to give some sparkle, but not too heavy). I also bought a pearl and crystal comb that looks headband/tiara like, depending on how it is worn (it is flexible).
Here is a picture of me:
I'm probably most self-conscious of my nose/profile and lines on my forehead. I am torn between some of these Audrey Hepburn-esque styles and Sarah Michelle Gellar. Here are some examples. I welcome all your opinions, advice and critiques. My trial is this week!!!
and
and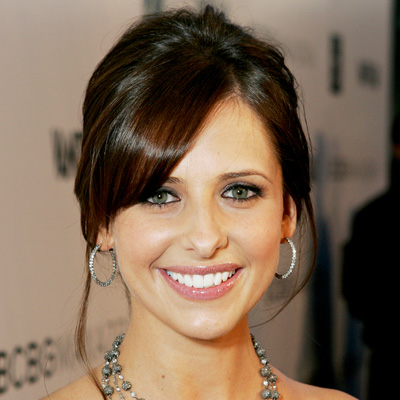 or
sorry for all the heavy pics/large files…i love all these styles just need to find one that will highlight my best features, downplay the not so nice ones, and go well with the gown and formality of the occasion. I think I sideswept bang of some sort might be order.
Thanks in advance!