Post # 1
I've decided that I am head over heels in love the with the invite suite options from Darah of The First Snow on Etsy. I have already purchased a wedding sign and cake topper from her. I'm zooming in on the blush invites that she has a lot of and I've also decided to limit myself to the $175 options. After all that, I am still torn among 4 beautiful options. I should be able to get blush, cream, or gold envelopes for all of these. I need to decide soon because of the lead time that this shop requires. Help! 1, 2, 3 or 4?
Option 1. The floral design matches my wedding sign and cake topper the most. It's too bad though that the suite doesn't come with a sticker! I am also more restricted on the copy that I could add to the ribbon.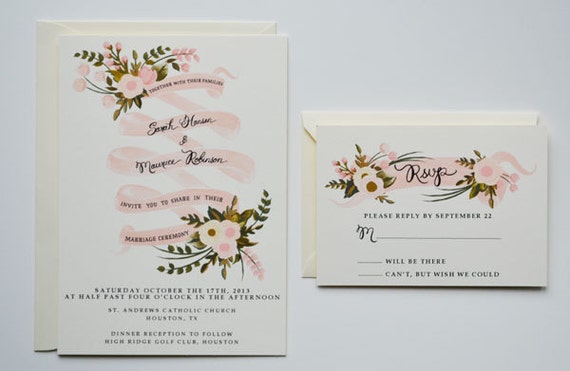 Option 2. I love the delicate wreath, the flowers match my wedding sign and cake topper and it comes with a sticker! The only negative is that the RSVP card leaves very little room for the actual copy.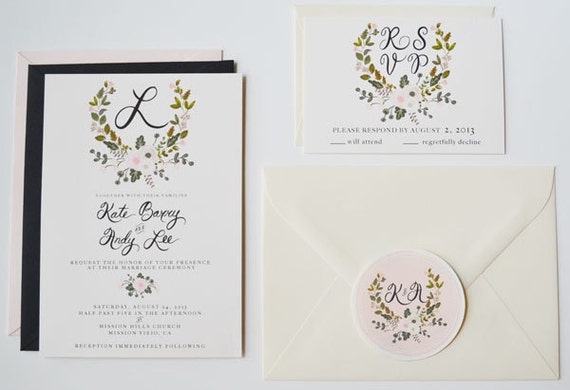 Option 3. I love the artwork on the envelope!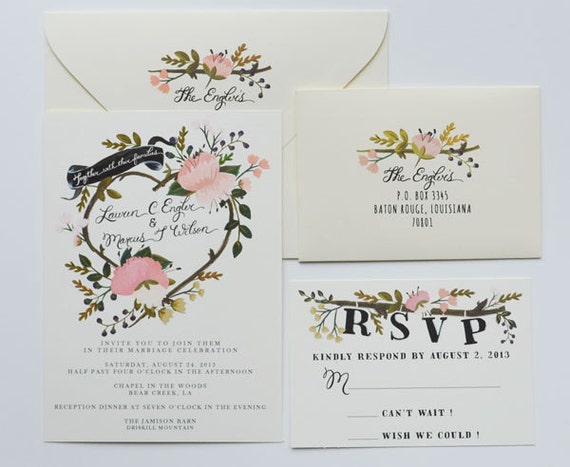 Option 4. I like that this has both blush and gold and it comes with a sticker.