Post # 1
So, here's my ceremony spot:
In the woods! I love it. LOVE it. 🙂
And I also fell in love with these adorable twig styel bubble favors: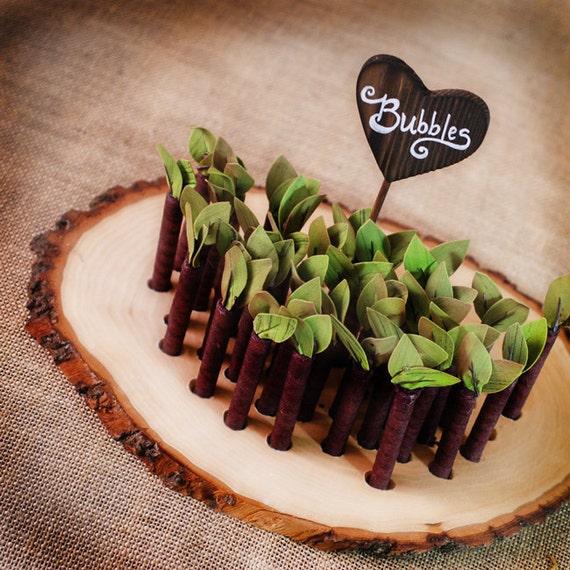 AND they come in Birch style, too!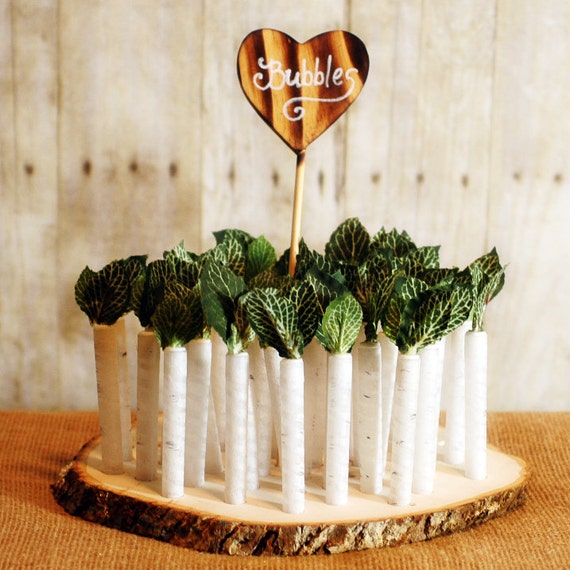 Seriously, love love love these…
But, I can't afford to pay $1.70 per bubble wand. And I've been DIY'ing a lot of the details, and I'd love to be able to DIY this one…
So, does anyone have any suggestions on how I could possibly turn plain bubble wands like these into twigs?? 🙂
I already have 100 similar to these, but instead of a heart at the top, there is a circle.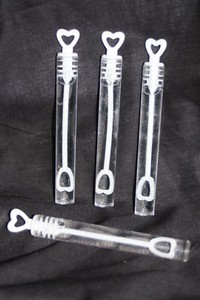 I found leaf floral picks, similar to these, at Michaels:
They would be easy enough to attach to the end, I think… I'd probably glue two to the circle on the end of the wand to cover it, I guess.
But how do I get the wand part to look like bark? Could it be as simple as covering it in paper..???
Any suggestions would be appreciated! 😀