Post # 1
Ok. Ceremony is outdoors on this patio: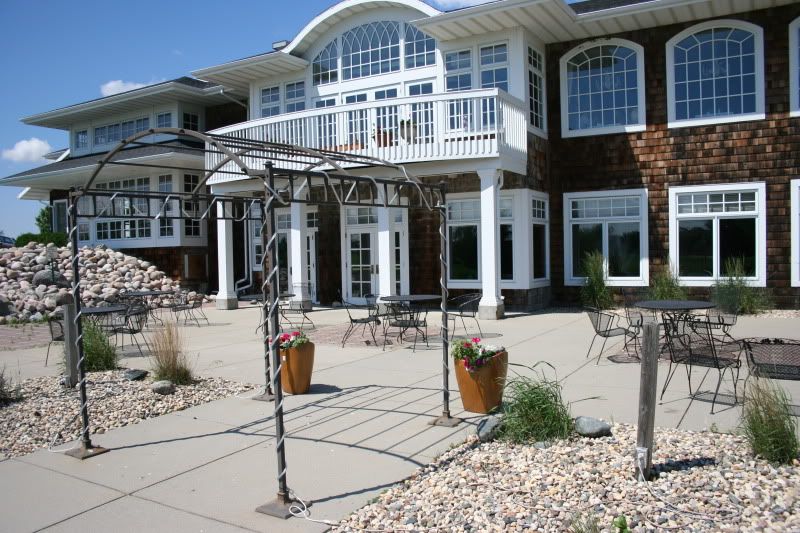 We will be under this, facing in this direction. Guests will be facing this way also (facing the golfcourse, backs to the building).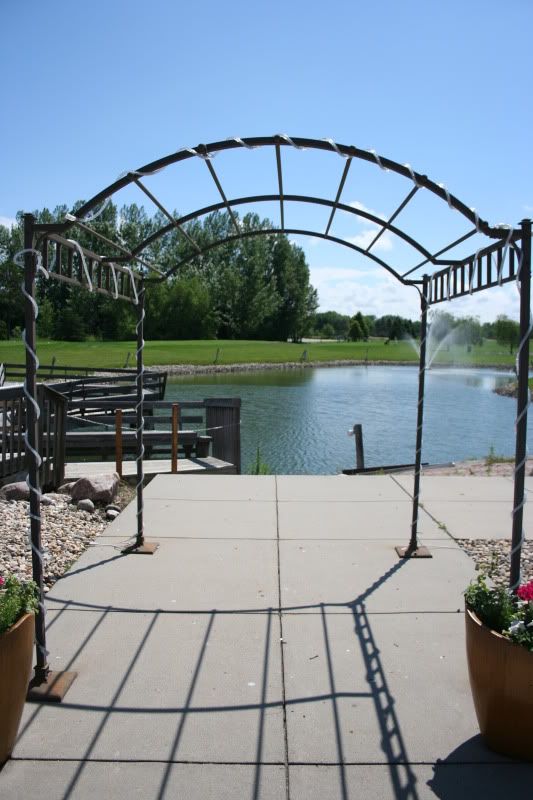 We will have white chairs and these will be lining the aisle, hanging from the chairs:

Like this:

Now. Our tent, which will be set up above this space, is white.
We want to have beige paper lanterns to light it (like the white ones in the pic above).
So the question is: Will it look weird having balls on the chairs and balls in the tent? Balls all over the place! Too much beige/cream? Should we scrap something? Opinions please!!!