Post # 1
I'm very new here and not very well educated in jewellery. I had actually never even heard of moissanite until someone here mentioned it to me in a message, but now I feel obsessed! I can't imagine going with a diamond after learning about moissanite. I love the history, the "fire and ice" look, and I like the idea of not supporting the diamond industry. I mean no offense whatsoever to anyone who loves diamonds, but they've never held any real importance to me. I was only considering getting a diamond ring because I like white gemstones. I have heard that white sapphires aren't as sparkly, and my boyfriend is very against CZ because they're "cheap" to him. Because of my diamond aversion, I have mainly looked at petite, dainty rings, or rings with small diamonds and intricate bands. After browsing moissanite rings, I feel like a ring doesn't necessarily have to be small to have a delicate look, so I feel like my options have opened greatly.
What I really need help with is figuring out good places to shop online for quality moissanite rings. I have already found Charles & Colvard, and MoissaniteCo, but nothing has really jumped out at me from there. I feel like they're mostly a little too big for my taste, and the smaller ones are a little too simple in design for me. I have found some styles I like on Etsy and Google searches, but I have no idea what is good quality. I also have a ring in mind that I love the look of, but originally dismissed because it was a diamond. There was no way I would pay $3000 for it, but now I'm wondering if I can get it replicated with a moissanite. Does anyone know a good place for that, or have a guess on how much that would cost? It's the pear shaped, two tone rapunzel ring from the Disney collection. I'll add a picture of it as well as some other styles I like. I love rings with twists or pretty designs on the band, preferably $1000 or less, and maybe around or under a 1ct (although this could change if I really love the design).
Long story short, I would like as many places as possible to browse for quality moissanite rings, especially if they have styles similar to my pictures. Thank you!
PS. I know one of the rings is morganite, and pretty huge. But because of the thinner intertwined bands it still has that delicate look for me. I'd just see if I could get it made somewhere with a moissanite instead.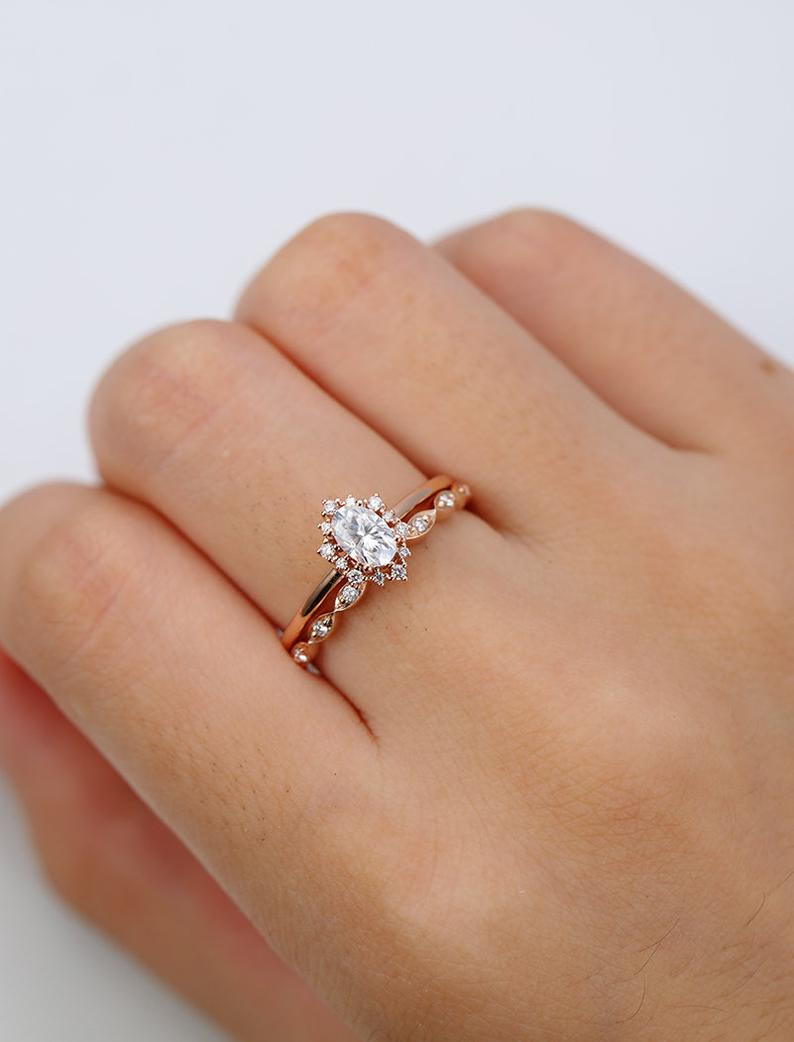 The last one I stole from a member here, but I think it's beautiful! I live the details on the sides of the stone.