Post # 1
Wedding: July 2017 - State Park
Hey guys –
So I'm having a very intimate wedding/elopment in July. I previously bought a very simple ivory dress that I like and feel pretty in and fits perfectly, and I thought I was done!
The more I think about it though, I keep remembering that I always feel funny when I see my friends at their weddings because I think it looks like they're in a bride costume. And I really want the day to be simple and casual and reflect US.
So I was shopping online yesterday and came across a dress I absolutely cannot get out of my head. I ordered it, but it was $45 and I could wear it for any number of occassions, so I'm not locked in. But could it be my wedding dress!?
I'm looking for opinions about which one I should go with!
For context the ceremony will be in a park with lots of flowers and waterfalls, the "reception" will be back at our house with pizza and the pool open with a sort of accidental tropical theme (we keep buying stuff with pineapples and flamingos on it and we always have tiki torches at the pool). 15 people total including us, photographer, officiant, and guests.
Dress #1: The one I bought intending to be my dress!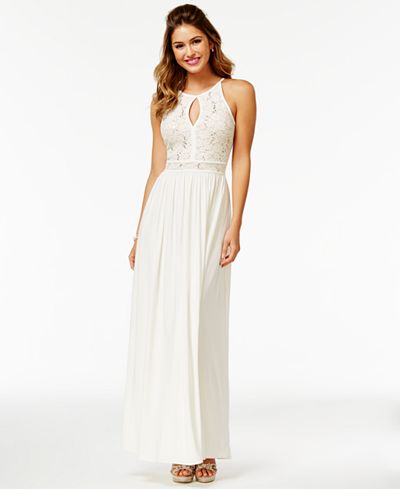 Dress #2: The dress I ordered yesterday and lovvveee, but know it's not a "wedding" dress in any way, shape, or form!
Dress #3: I also love this one, and the cut (racerback – which is my favorite everything) will go with my bathing suit tan lines so it'll make everything way easier.
What should I do!?