Post # 1
I posted some time ago about how I was planning on having ombre bridesmaids (each girl in a different dress and colour on a spectrum). Well finally here is the result (in one of my favourite shots of the day, I might add).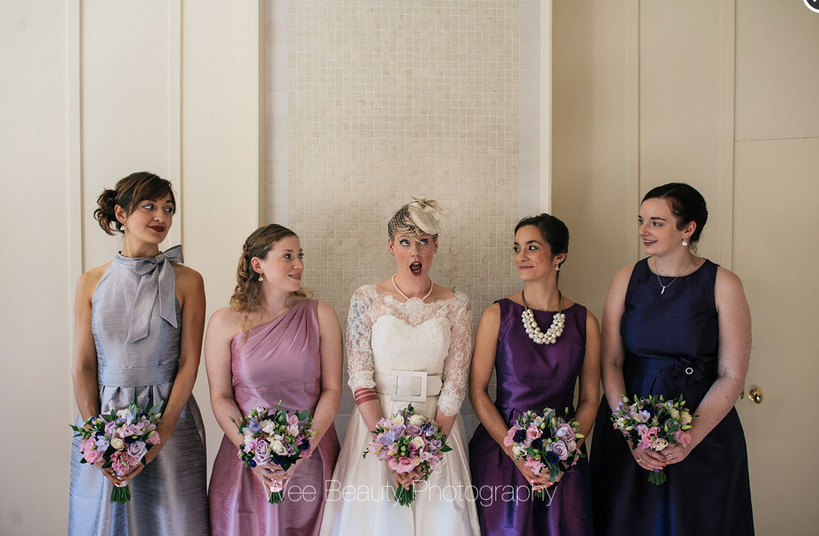 I have to say, it didn't turn out too bad at all!
Once I'm back from the honeymoon I'll try and write a full recap!