Post # 1
Hi bees! Getting opinions on here has been so helpful, and here's yet another poll! We've been sitting on a 7.5 mm Amora moissanite and it is about time I decided already!!
#1: Double prong, cathedral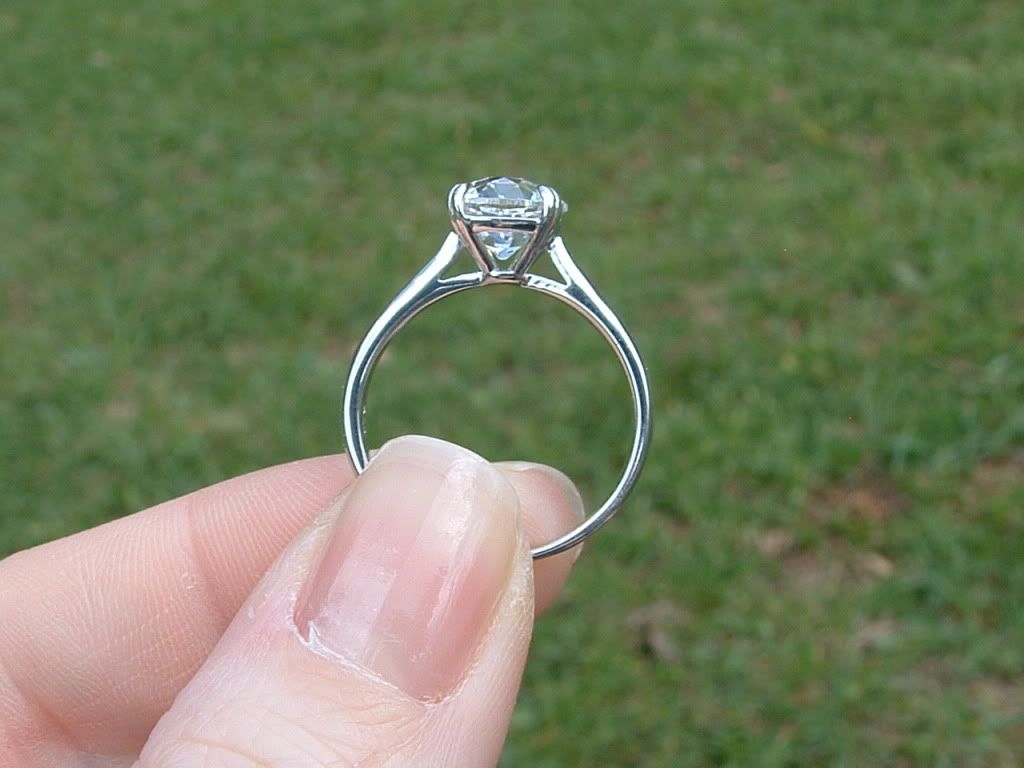 but not cushion:
lots more pics: http://betterthandiamond.com/discussion/ubbthreads.php/topics/725115/all/I_wanted_to_share_D
#2: Classic solitaire
i love the videos of this ring, much better than that CAD image: http://www.bluenile.com/diamond-engagement-ring-setting-platinum_19010
#3: Monique Lhuillier solitaire (would get this remade since it's Blue Nile)
I love them all, they all let the stone stand out, timeless, and not too ornate which wouldn't really match my style. I'm a natural/earthy kinda girl, and the 3rd one would speak well to a naturey band. The 2nd looks like straight candy to me though haha and the 1st is so elegant and well designed. I can't go wrong with any of them and I also can't choose!! help me bees! thanks!!