Post # 1
Because I'm incredibly indecisive and would like some more opinions before choosing, please give your opinions.
P.S. I would like to stack whichever band I choose with other 'relationship-milestone' rings.
---
Ring 1 – Vintage-looking, has a few very small diamonds, seems a little thin ($175 – $209)
Stock photo –
Real-life photo by wannabe-diy-bride:
Ring 2 – Less detailed, sturdier design, no diamonds, Irish scroll design (symbolizes love, loyalty and friendship) ($ 210)
Stock photo –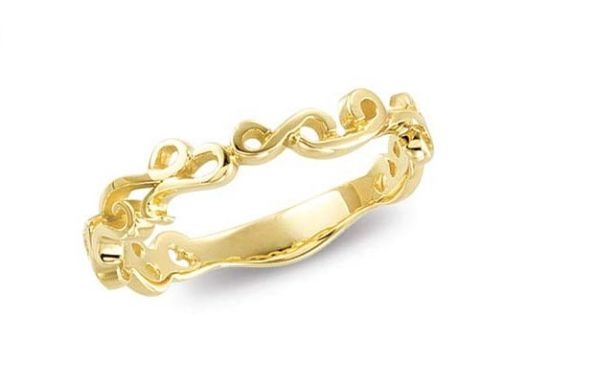 Real life photo (this photo and ring belongs to a Bee whose name I can't recall; please accept my apologies and feel free to claim ownership) –
So which is it Bees? Please post photos if you have as well. Thank you!!!