Post # 1
Okay – I have this habbit of being very symetrical – and my wedding ivite that I'm making is driving me nuts because my full name is so much longer then my FH's so I feel like it looks a bit unbalanced. I tried just putting our first and middle names, but the family thinks this could be confusing as my family is so huge, they may not really recall what side I'm from and same with Alex as he's not lived back home in England for 15 years now.
Here's the both of them, I do really like it right justified – cetnered just was too plain and didn't "pop" so let me know what you think.
And rememeber – these are just rough drafts, the wording may change a little but not much. Not enough to change how it's centered or anything.
Here you go – so let me know WITH OR WITHOUT LAST NAME or does it look fine either way?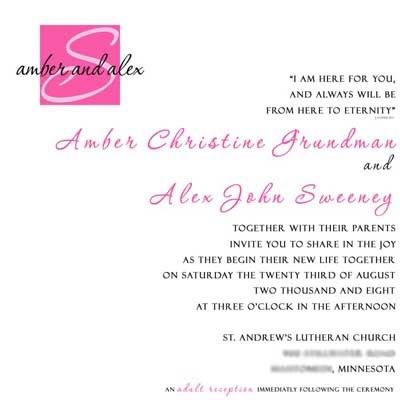 ________________________________________________________________