Post # 1
so after finally successfully finding out his size, i took the plunge and ordered his engagement ring yesterday. i can't wait to see it! since i'm moving in a few weeks, i had them hold shipment when it's complete until september 8 to make sure it doesn't arrive here after i'm gone or at the new place before i get there.
since it's custom work, i can't really post a pic, but i can post the elements we're combining, lol.
ok, so this band, in white gold as shown: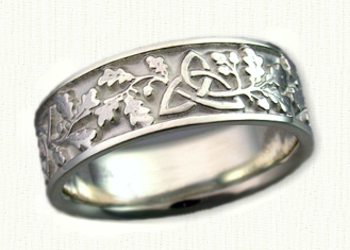 with black antiquing inthe background like on this ring: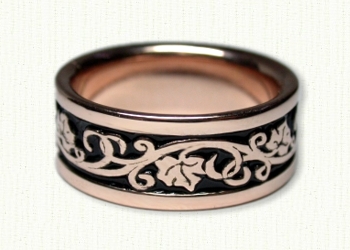 in 7mm wide, with a bezel-set 3mm stone, like on this ring, set over top of one of the triangle knots so the oak branches appear to swirl away from it: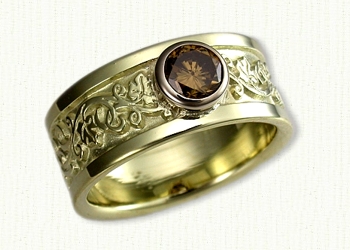 and the stone will be a AAA (medium-dark) yellow sapphire (so it appears orange actually) to match the stone in my own lovely:
i am sooooooo excited to see the finished product! it ties in nicely with the ring he had made for me, between the triangle knots and the orange stone, with a strong bit of something unique that ties into him strongly with the oak leaves.