Post # 1
So I went dress shopping on Friday and found the exact dress that I had wanted the whole time I was looking online. It was Allure 8957
I love this dress. And the sash that they put on me was georgous with it (it was $350!!) But my budget is $1000 and this dress is $1,197 and my mom is paying and there has been a lot of stuff come up that has made money tight for her right now. I loved the dress but I also am thinking rationally in that i'm only going to wear it once and I still hadn't looked at Davids Bridal. So we left the store and headed to Davids.
When I was there I tried on one of their newer styles (not on the website yet, I think it will be on there tomorrow). It's still a tulle ballgown but it has tulle on the bodice as well. It is pretty but Not exactly as pretty as the Allure. This dress needed a sash but David's didn't have one that I liked but I did like this dress and since it was only $550 it just made sense. So instead of buying right away, my mom suggested that I look for a sash online that I like and bring it in and try the dress again with the sash. Keeping in mind the other dress, I bought a sash off Etsy that I felt would go with either dress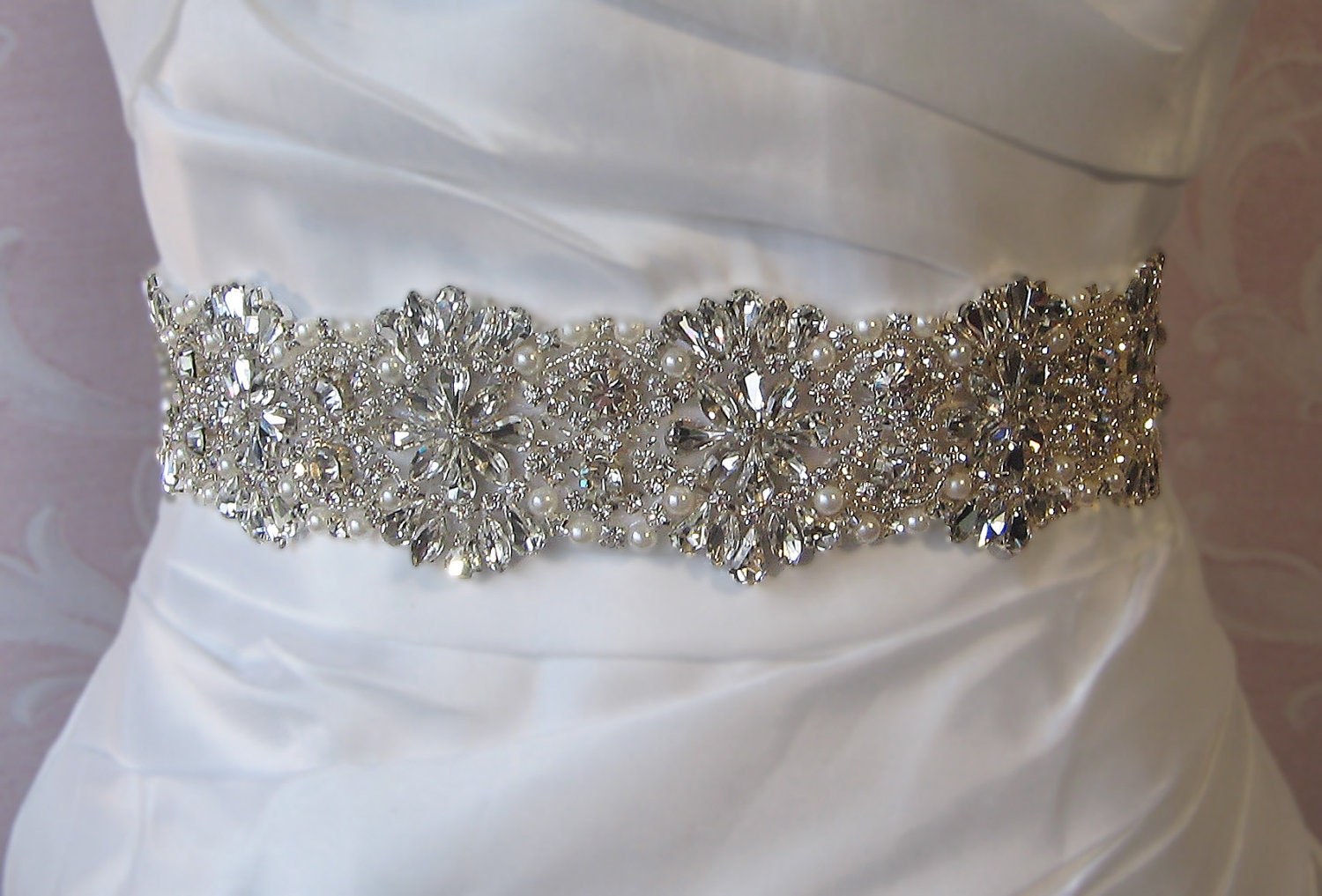 Well then I was just going to wait, go back to davids bridal once the sash came in next week and hopefully everything would be solved and I would love it. BUT. what if I don't? I'm constantly afraid that I'm going to settle because of the price, which isn't a terriable thing. I do like the dress, it's just that I would be choosing a dress that is really my second pick.
Has anybody else done this? How did you feel about it?
I still have a whole year before my wedding so I will have so much time to dwell on it.
But then I was looking online and found the Allure on a few sites, one being Missesdressy.com and it was only $987 on there, with free shipping and free returns. So I'm feeling like maybe I should at least try it. It is under $1000, I already have a sash and if I don't like it then I can just send it back and get the one from davids bridal.
I guess what i'm asking is has anybody ordered a dress online from missesdressy.com? Have you had to settle on a dress because of price? I just don't know what to do. I know that I have time to still go to davids bridal and try the dress on again with the sash and then still have time to order the other dress if I decide to do that. I'm just overwhelmed because I'm not the type of person to say "I like this one more, lets just get it" and not think about the price.