Post # 1
Hi, I'm new to weddingbee and looking for some input on rings. I'm getting engaged soon, and my man told me to show him some rings I'd like. I have somewhat unusual tastes and I'm very picky, so he knows better than to surprise me with something
A few months ago I saw this ring from EidelPrecious on Etsy, and loved the oval white sapphite and rose gold setting. When I checked today I saw that unfortunately it sold a couple of weeks ago.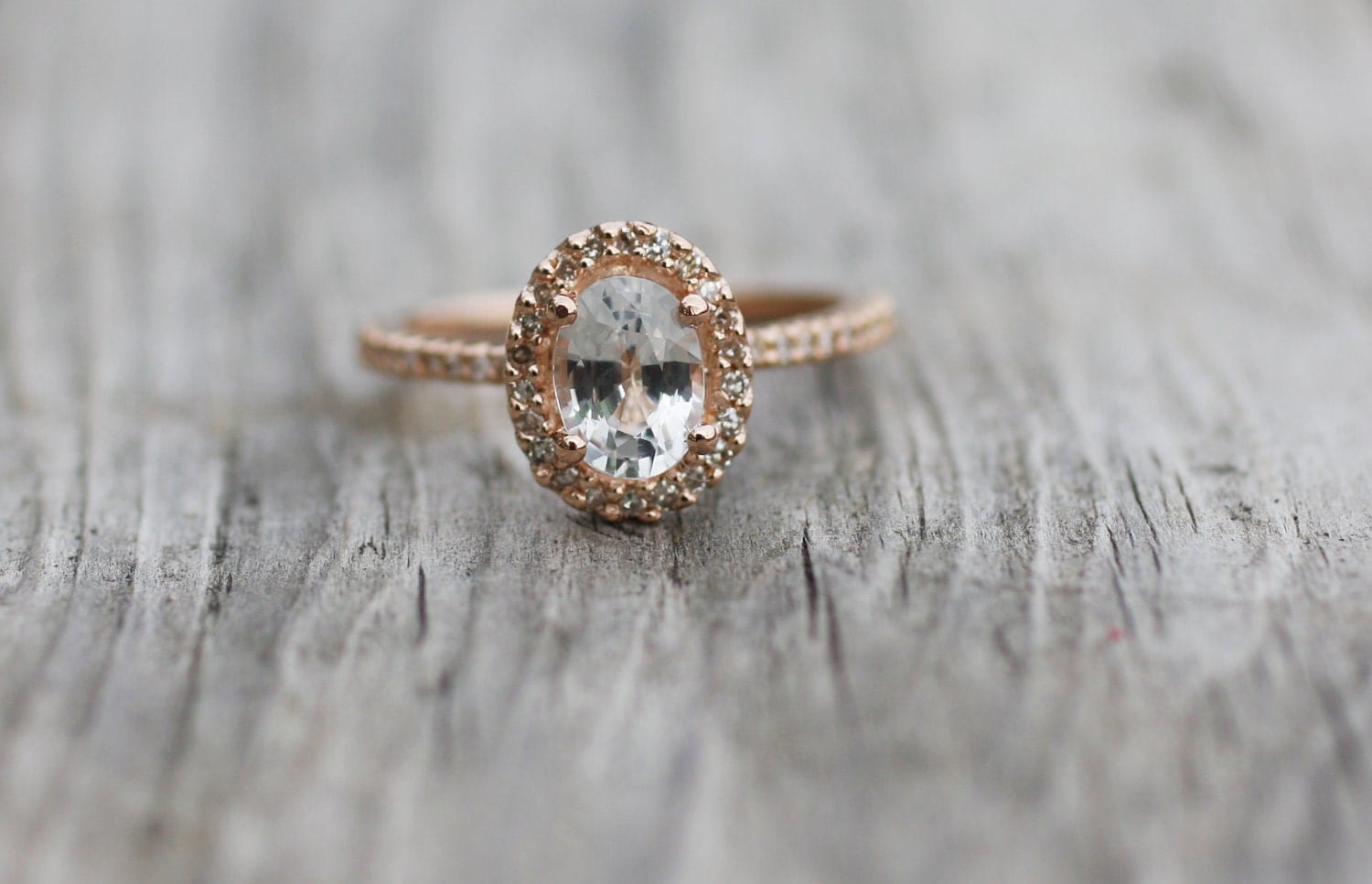 I started looking for some similar options, and found out that there don't seem to be very many.
I did find this one from Rare Earth is very close, and I like that the halo is raised so that it would be easy to wear a band with.