Post # 1
Hey ladies!
I photoshopped my wedding day look. I have added:
Sleeves (tulle, or lace havent decided) and lace back (Catholic church wedding)
Jewelry
Veil
Hair
Makeup (hard to tell, just a cat eye and violet lips
Beading on my dress (will be adding it myself, as im very crafty and good at sewing)
So, what do ya'll think?
Let me know if you wanna see the edited version with my hair down and curly too 😉
Original photos of me in my dress: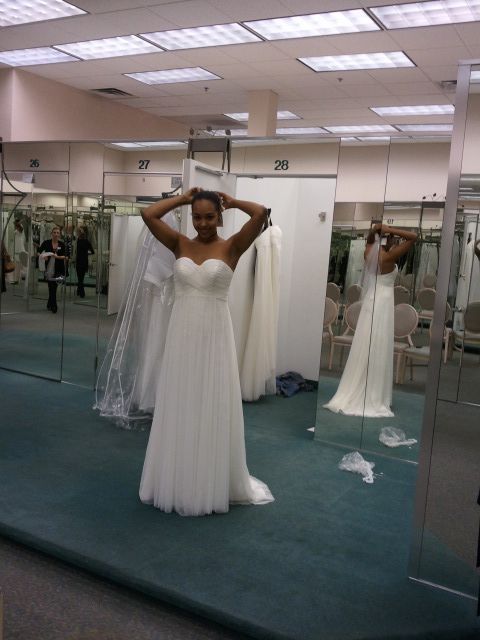 AND the Photoshopped versions: